Automated transportation pods will hit streets of England this summer
If you're in the London area this summer, do not be surprised to see driverless pods scurrying around the streets.
Three British companies, Westfield Sportscars, Heathrow Enterprises and Oxbotica, are leveraging British engineering and software capabilities to develop a new form of driverless transportation as part of the GATEway driverless car project taking place in the Royal Borough of Greenwich.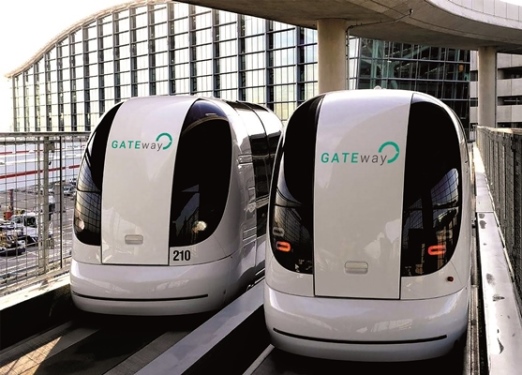 The automated pods are re-purposed versions of the existing Ultra PODS currently in service at Heathrow Airport for the last five years, carrying over 1.5 million passengers. They will now be adapted to navigate the streets of Greenwich, without the dedicated tracks they've been used to.
The three companies will take on different aspects of the automation technology, including design and testing, vehicle software, and a vertically integrated autonomy solution, which will allow for mapping, localization, perception and trajectory planning.
The companies are also working on an innovative cloud-based shuttle management system that will enable a self-governing ecosystem and include smartphone booking applications, monitoring and reporting.
"If the trials prove successful, we expect these iconic vehicles to become a familiar sight in many cities around the world," said Professor Nick Reed, Academy Director at TRL and Technical Director for GATEway.
The shuttle trial, which is one of three automated vehicle tests within the GATEway project, will investigate public acceptance of automated shuttle vehicles within the urban mobility landscape. These pods won't be the only set of autonomous vehicles being tested under the project either. Other trials will include autonomous valet parking and automated deliveries.
Story via TRL.