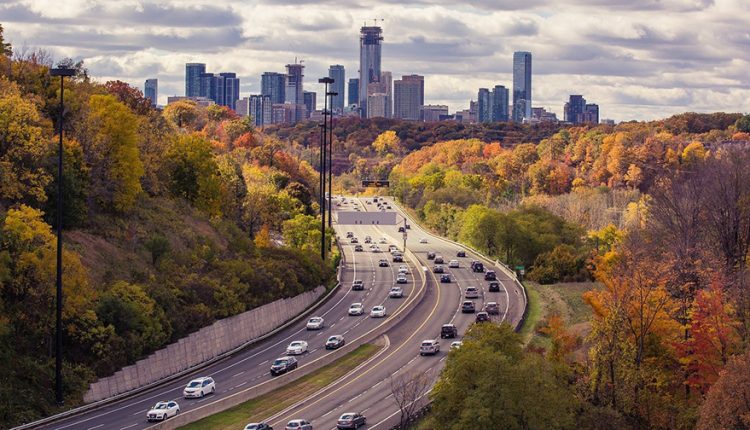 Automotive Radar: Golden Era of Innovation and Growth
Automotive radar uptake will continue its increase, driven both by an increase in the number of adopting cars and by the radar content per vehicle. Both trends are driven by the increasing adoption of ADAS and will be sustained and strengthened in the longer term by the emergence of highly automated or autonomous driving.
For level 2 and above cars and trucks, the IDTechEx market report forecasts that automotive radar unit sales (SRR, MRR, and LRR together) will increase from 55m units in 2019 to 223m and 400m in 2030 and 2040, respectively. This is a whopping increase of four and seven times.
The long-term forecasts are justified because our forecast models suggest that highly automated and autonomous cars will take time to develop. Indeed, we forecast that level 4 and level 5 passenger cars will reach five million and 0.5m units in 2030 and 24m and 16m in 2040, respectively. See the chart below.
It is a good time to be in the radar business not just because the market will grow, but also because the innovation at every level is taking place at a fast pace. In the remainder of this article, we outline some key innovation trends.
For deeper details and insights, we refer you to the IDTechEx report, 'Automotive Radar 2020-2040: Devices, Materials, Processing, AI, Markets, and Players'. This report develops a comprehensive technology roadmap, examining the technology at the levels of materials, semiconductor technologies, packaging techniques, antenna array, and signal processing/AI.
The report examines the latest product innovations. It identifies and reviews promising start-ups worldwide. The report builds a short- and long-term forecast model covering the period between 2019 to 2040. The market- in unit numbers and value- is segmented by the level of autonomy and by passenger vehicles, shared vehicles, and trucks.
The IDTechEx report, 'Autonomous Cars and Robotaxis 2020-2040: Players, Technologies and Market Forecast', offers a full analysis of private and shared autonomous cars and robotaxis. It has a detailed realistic model, predicting the adoption of private and shared highly automated and autonomous car. The chart above is for unit numbers but the report offers market value projections segmented by hardware and software component.
Hardware Trends and Innovations
From GaAs to SiGe to Si: Let's start with the semiconductor. We have already seen a complete transition for die-on-board wire-bonded GaAs to wafer-level-packaged SiGe. This transition started in 2008/9 and is largely completed. The technology node is 180nm with some working on 130nm too. We are now at the start of another transition, however. This time from SiGe towards Si CMOS or SOI.
Si CMOS and smaller tech nodes: As the demand volume grows, it becomes economically justified to allocate more advanced technology nodes to radar silicon IC production. These smaller nodes, in turn, enable silicon-based ICs to compensate for silicon's inherent lower mobility. The main nodes of choices today are 40/45nm, 28nm, and 22nm. Some are even going for 16nm. This trend towards ever smaller nodes will continue with growing volume demand.
From individual dies to fully integrated all-in-one ICs: The transition to CMOS will bring with it further function integration possibilities. In the pre-2010 era, GaAs die were assembled as chip-on-board (COB). Post-2012, we witnessed SiGe WLP packages, but each Rx and Tx unit had a separate package. From 2014 to 2017, we saw the integration of multiple Rx/Tx in a single package together with some monitoring functions. Next, the waveform generation was also integrated. Now- with the rise of Si CMOS or SOI radar ICs- we are seeing the integration of the microcontroller and the DSP within a single package. This is results in a fully-integrated all-in-one radar IC – i.e., power management IC is still off-IC
Advanced packages and AiP: the first generation of automotive radar, the radar board was separated from the processing and power management board. In the second generation, they were still separated but the RF board had shrunk in size. In the current generation, it is common to have a hybrid digital/RF board.