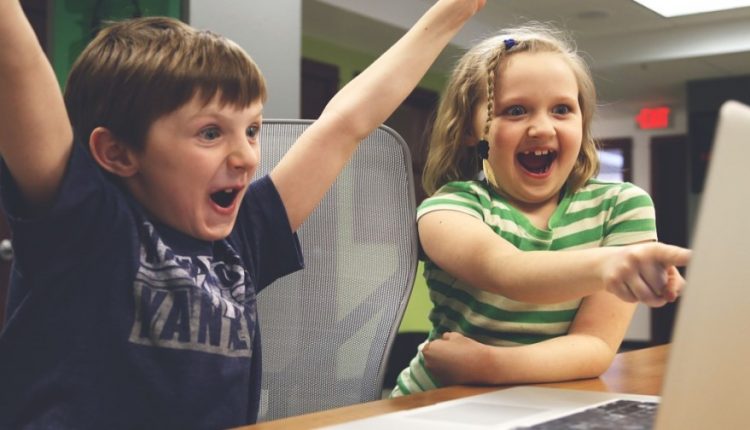 'Tis the season.
The time when parents grimace at ever-growing supply lists for back-to-school. But parents this year are stocking up on more than just pencils (Ticonderoga, please, say the teachers) and glue sticks (must be Elmer's.)
Spending on smartphones, tablets, and wearables is expected to rise by $800 million, a 29% increase since last year. And consumers planning to buy them, which represents 22% of shoppers, say they expect to spend an average of $305, according to Deloitte's annual Back-to-School Survey.
In total, back-to-school spending for 2019 is expected to reach $27.8 billion. That's about $519 per student in households buying clothing and supplies, plus computers and the electronics mentioned above, for K-12 students.
Clothing and accessories account for more than half of back-to-school spending (54%), followed by school supplies (22%), electronic gadgets (13%); and computers and hardware (11%).
The age-old tradition of parents swarming big box stores for the best deals on crayons and folders continues. The survey says 56% of back-to-school purchases will still take place in brick-and-mortar stores, a figure consistent with prior years. But online sales have increased by 6%, up to 29% from last year.
And more people than ever (60%) are using their smartphones to do their online shopping this year, while personal computer use for shopping is down to 42% from 49% in 2018. People shopping by mobile device are visiting the retailer's website (54%), getting price info (51%), and looking for discounts or promotions (51%).
Now, that's smart back-to-school shopping.
Not surprisingly, price remains the biggest consideration for savvy parents. Sixty-nine percent say they look for sales and discounts first when deciding where to shop, while 57% seek competitive prices.
And in spite of complaining about all this comparison shopping to find the best deals, parents don't seem willing to sacrifice price for convenience. Only 21% plan to buy pre-configured school kits, sometimes sold as a fundraiser, from their child's school or Parent Teacher Association/organization.
Where are people shopping?
Mass merchant stores remain dominant, with nearly 90% of respondents planning to visit these stores for back-to-school shopping. Notably, online-only retailers have replaced dollar stores as the second favorite destination.
About 60% of respondents intend to start their school shopping one month to six weeks before school begins, with late July and early August being the busiest — accounting for $17.3 billion in seasonal spending. Shoppers starting in the two weeks immediately before the start of the school year may spend more in the final rush, with an average spend of $889, or $370 more than the average.
Avoid the rush. Shop online. Save money. Sounds like a recipe for success for any of us.