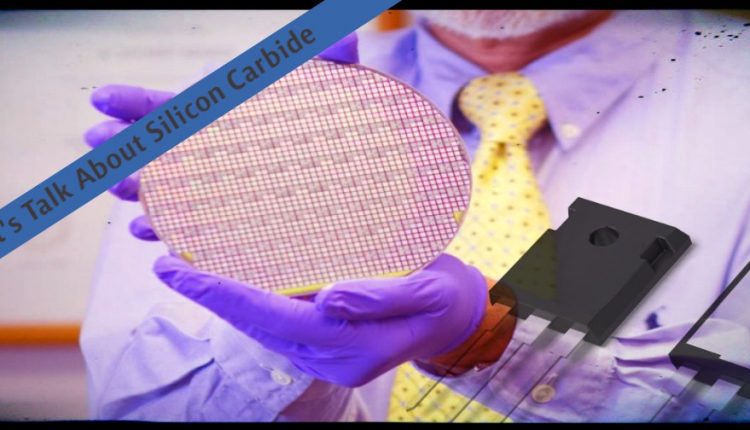 Before APEC 2019, Let's Talk About Silicon Carbide
APEC 2019 News
The Silicon Carbide market is growing. How much of an increase should we expect? Yole Developpement predicts it will be a $1.5 billion market by 2023.
There's a huge opportunity for SiC since industry players know that silicon isn't physically capable of working at the incredibly high voltages needed for future applications. Not to say that the two materials necessarily compete, but they more like co-exist. Silicon Carbide semiconductors offer advantages such as higher switching efficiency and the aforementioned high voltage capabilities. They are a perfect fit for applications such as electric vehicles. And while they are more expensive than silicon-based devices, as automakers increasingly plan on stepping up their electrification activity, the market is sure to see an increase. Eventually, the long-term cost savings will outweigh the initial upfront costs.
"Silicon carbide's advantages can be summed up in one word – efficiency," according to Alexander Duval of Goldman Sachs Research.
There is certainly competition among power device companies. According to Hong Lin Ph.D. "The competition has intensified."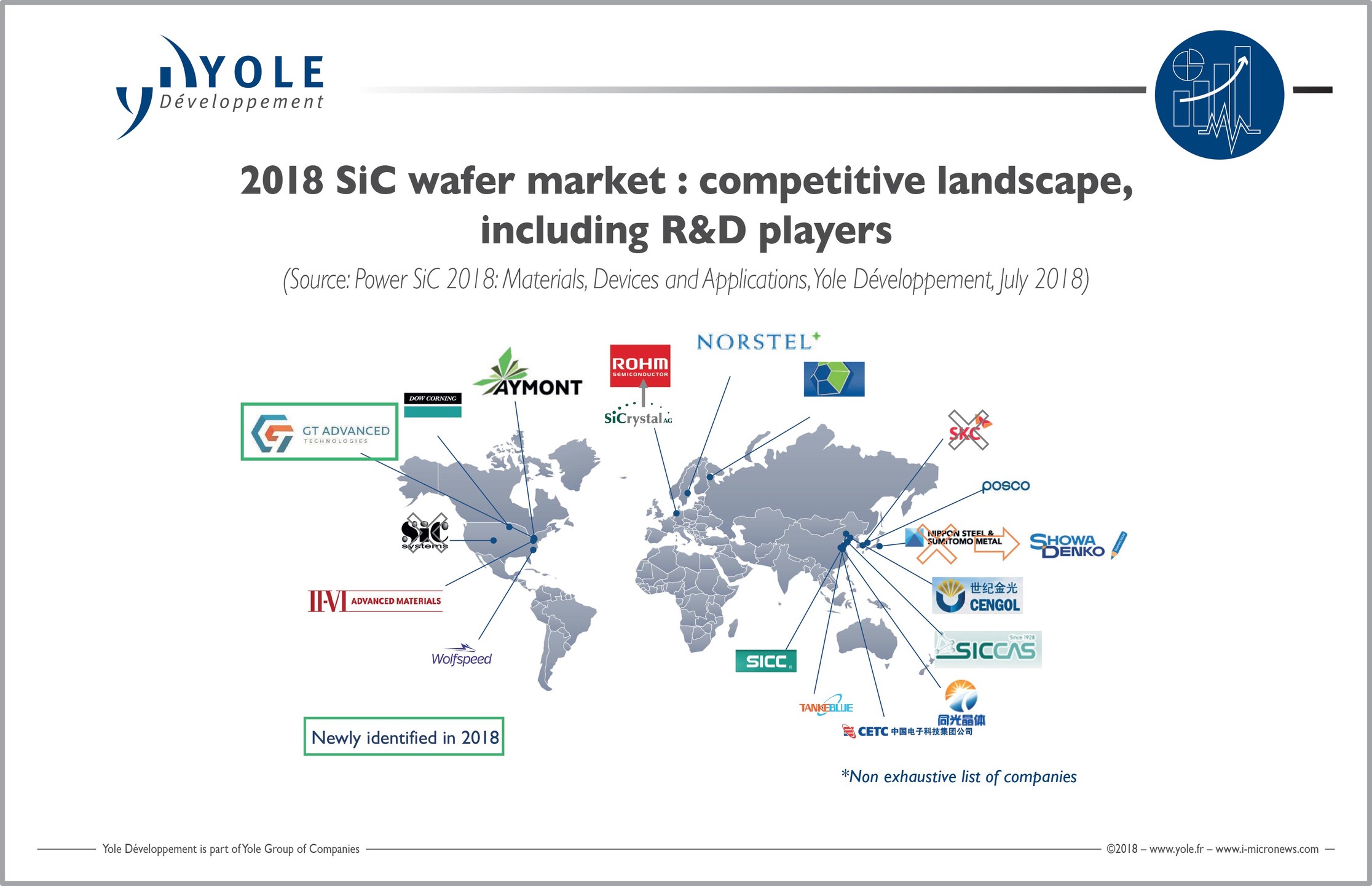 Japanese companies like Denso and Fuji Electric have propelled SiC MOSFET activity over the past nine years. Semiconductor companies like Infineon Tech, OnSemiconductor, and STMicroelectronics ramped up activity over the past year, as well.
Last year, The Applied Power Electronics Conference  (APEC) was flooded with SiC-related products, demos, and tools: automotive grade SiC power MOSFETs and Schottky diodes, SiC modules, and demos broadcasting power efficiency. It was clear that SIC was ready for market. This year, don't expect to see anything less from SiC.
SiC: What To Expect at APEC 2019
Wolfspeed will provide some demos for automotive and industrial applications, including a 60 kW solar boost converter.
UnitedSiC will focus on some new and innovative product offerings geared toward Flyback charging applications, EV, telecom and server-powered supplies, and photovoltaic inverters.
ROHM will demo a SiC racetrack in which electromagnetic force is used to launch projectiles on a race track. During power transfer the current can reach up to 300A and switching is controlled using ROHMs full SiC power module through an Nch MOSFET. The electromagnetic field generated from the coil launches the projectiles.
Texas Instruments will demo a new 6.6-kW bidirectional CLLLC DAB isolated DC/DC reference design with 300- to 700-kHz switching features the C2000™ F280049 microcontroller and UCC21530-Q1 silicon carbide gate drivers. This design highlights advanced digital control techniques and wide band-gap technology to enable higher efficiency and higher density chargers. Pairing with the totem-pole PFC reference design provides a complete solution for high-voltage battery-charging applications for onboard chargers (conventional and vehicle-to-grid) and grid storage.
In conference sessions, attendees can expect to see a focus on SiC device reliability and cost. Though they've come quite a long way since release in the early 2000s when SiC Schottky diodes experienced field failures that had to do with material quality and device architecture.
Stay with eeDesignIt as we keep you posted on the latest power electronics technology coming out of the conference.