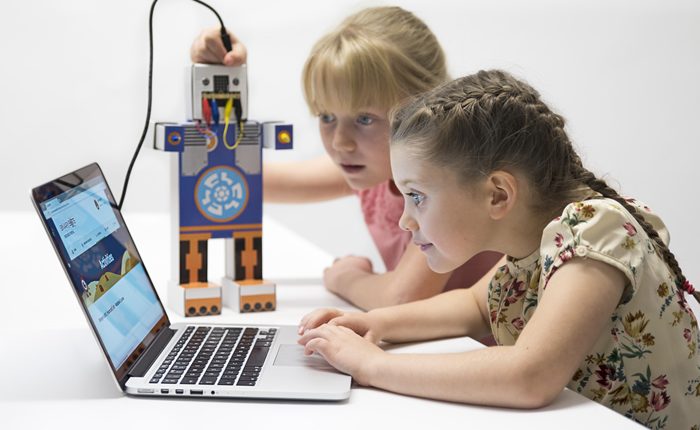 BinaryBots For Coding Kids At The Bett Show 2017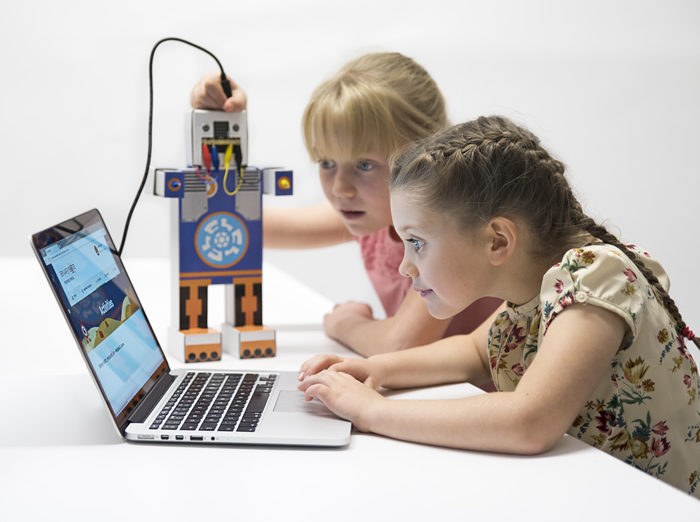 Launched at the Bett Show 2017 by EduTech firm CBiS Education based in Leeds, BinaryBots create an accessible platform to help children learn to code.
BinaryBots are card robots that work in conjunction with the BBC micro:bit and Microsoft Block Editor. It comes in the form of a kit for £25.99 + VAT, and comes with everything needed for a child to build their very own robot, including stickers for customization, USB cable to connect to BBC micro:bit to use Microsoft's Block Editor, and sensors to code the robot to smile when they shake it's hand or make a sound when someone walks into the room.
The BinaryBots kit is developed with children in mind, with characters and a backstory. 'Dimm' as the customizable robot teleported from planet 'Hex' who has a super saucer UFO to help him fly from planet to planet, and nemesis code snipping bugs.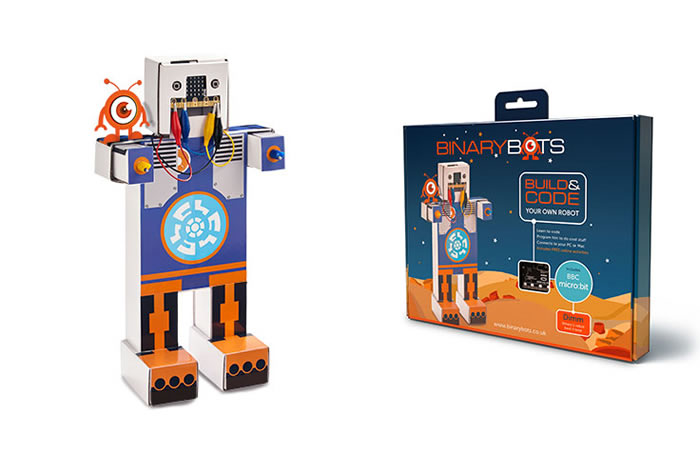 "With a global shortage of Engineers & Computer Scientists, if we can give children a fun and interactive taste of Computing and STEM then maybe this will inspire them to choose it as a career in the future," said Chris Burgess, Managing Director of CBiS Education.
CBiS Education are pioneering Integrated Engagement Learning which provides schools with everything they need to teach Computing and STEM. All of their robotic hardware is supplied with free access to a comprehensive online teaching platform complete with curriculum, courses, lesson plans and an amazing online scheme of work planning tool for teachers.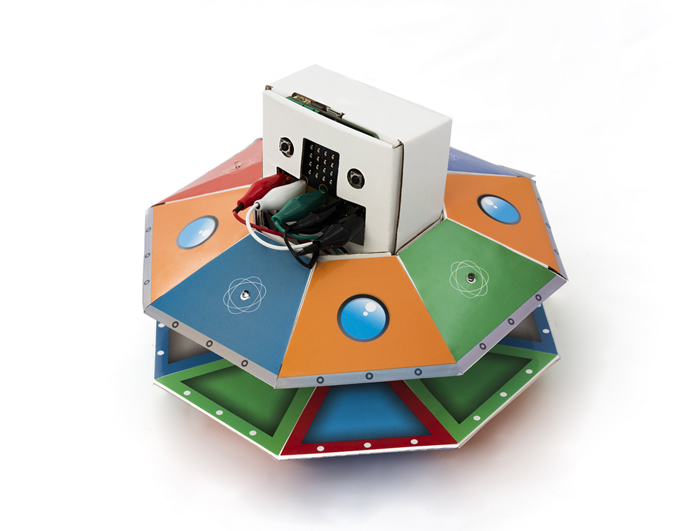 The company also provide schools with a range of teacher training workshops to give all teachers the skills and confidence they need to teach the Computing and STEM curriculum.
The BinaryBots are an addition to an award-winning range of educational robotic kits including RobotArm, RobotCar and even a MindController which allows people to control robots with their mind.
CBiS Education are finalists in this year's ICT Innovator of the Year at the Bett Awards.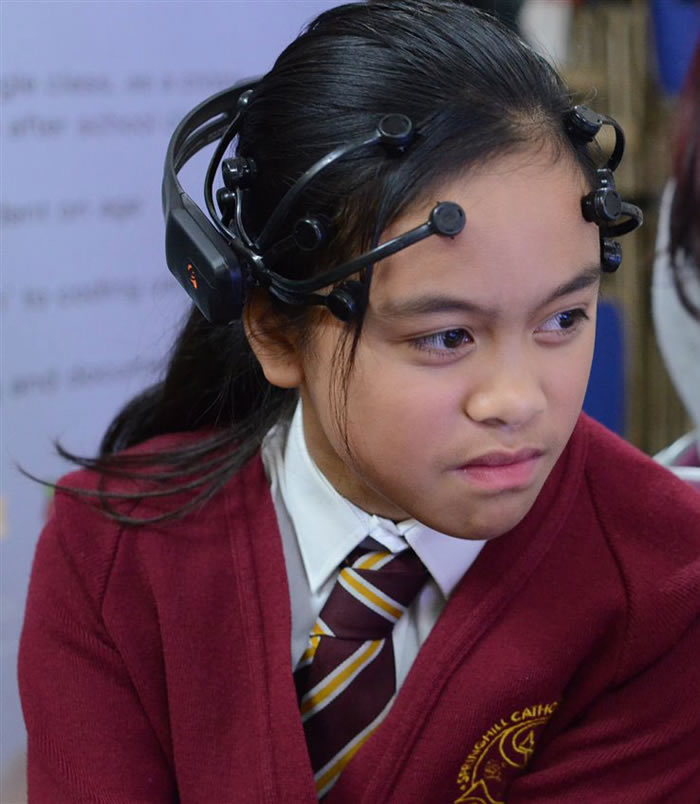 More information: CBiS Education