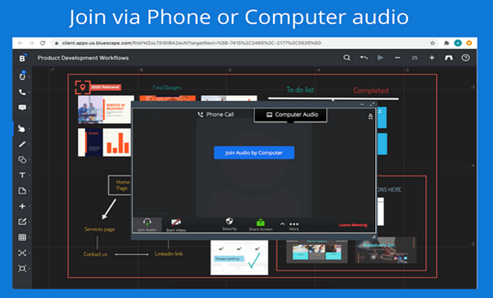 Bluescape added to Zoom App Marketplace
Bluescape announced its addition to the Zoom App marketplace, allowing Zoom customers to host and join Zoom meetings directly in a Bluescape workspace, while scheduling meetings via Microsoft Outlook.
Bluescape recently announced integrations with Cisco Webex and Microsoft Teams. By complementing existing enterprise tools with a collaborative canvas for advanced content sharing, Bluescape is increasing teams' productivity in a remote, hybrid, or in-person environment.
Combined with other enterprise integrations Bluescape connects workers with content, no matter where they are located, providing a seamless experience to collaborate across applications and environments.
For more information about Bluescape's integration with Zoom, visit https://marketplace.zoom.us/apps/6byqKprSRpyCKUnlZfhWfw