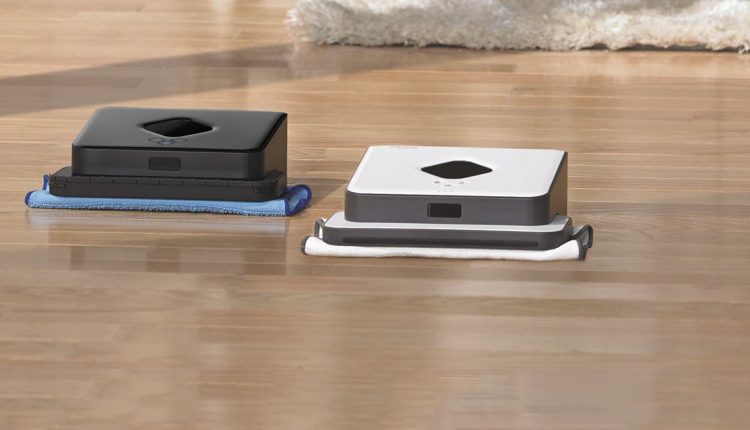 Braava is the iRobot mopping companion for your Roomba
If you were pleased to learn that you didn't have to vacuum anymore thanks to iRobot's Roomba autonomous vacuum, then you'll be equally as excited to learn that you don't have to mop anymore either.
iRobot has just released the Braava jet Mopping Robot, designed to mop hard floor surfaces with high amounts of traffic, like your kitchen and bathroom.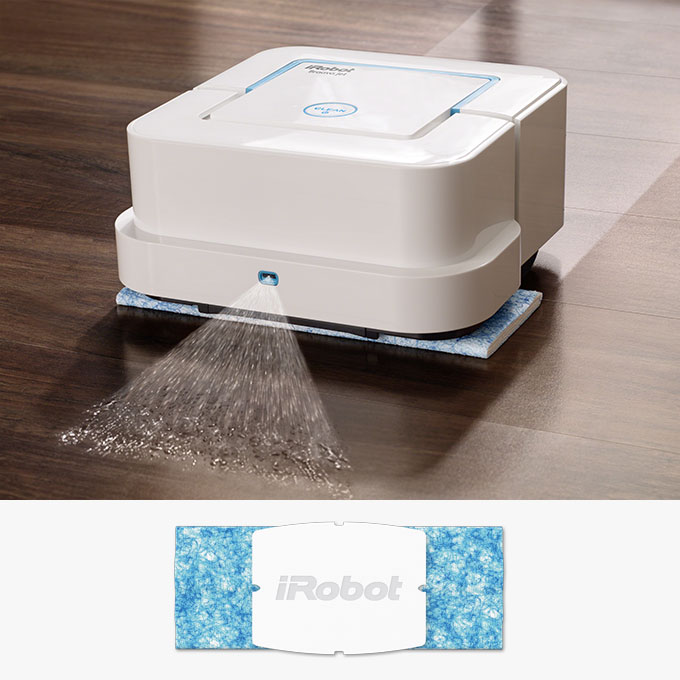 Braava jet works with Braava jet Cleaning Pads to tackle a range of hard floor cleaning jobs, from wet mopping and damp sweeping to simple dusting. The wet pads contain a water-activated cleaning agent, and have a fresh, clean scent. To use, attach the desired Braava jet cleaning pad and press the "clean" button. The robot will automatically determine its cleaning action based on the pad chosen. Pads include the wet mopping pad  for dirt and stains on well-sealed floors, the damp sweeping pad for everyday dirt and dust on sealed wood floors, tile and stone, as well as the dry sweeping pad for dirt, dust and pet hair on hard floors.
Just like the Roomba, Braava jet maneuvers around obstacles in its path and cleans along furniture, walls, and fixtures.  It also comes equipped with a jet spray and vibrating cleaning head loosen dirt and stains while the cleaning pads break up debris. To keep Braava jet from entering certain areas, like an adjacent room without a door or a carpeted area, users can create an invisible boundary with Virtual Wall Mode.
When Braava is finished cleaning,  it will handle the dirty mop pads for you. Users should place the robot over the garbage can and press the "eject" button to drop the pads into the trash.
Braava jet comes with a Lithium Ion Battery, a battery charger, and two of each type of cleaning pad (wet mopping, damp sweeping and dry sweeping).
The mop is now for sale starting at $199 on the iRobot website.