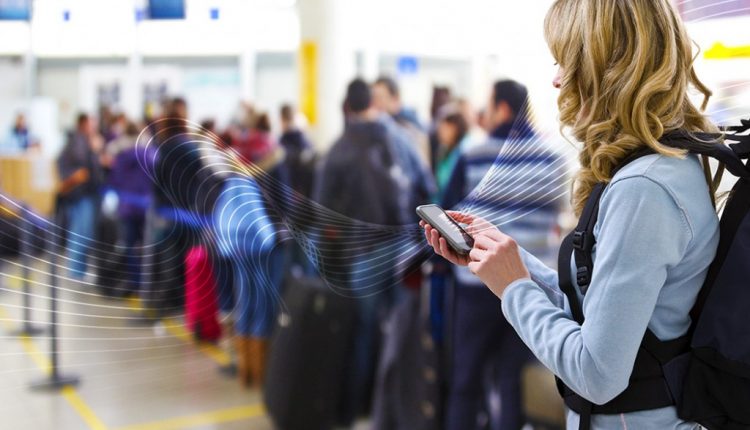 Broadcom Fastest and Most Accurate Spectrum Management Technology for Enterprise Access Points
Broadcom announced AIR-IQ, the industry's fastest and most accurate spectrum management technology for enterprise 5G WiFi access points. AIR-IQ allows original equipment manufacturers (OEMs) to design enterprise access points, particularly for high-density environments, with advanced WLAN air management capabilities to ensure a reliable Wi-Fi experience.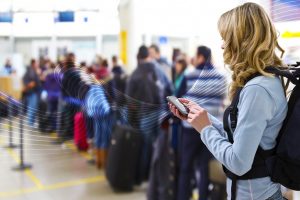 As Wi-Fi becomes the primary connectivity source in businesses, there is a growing demand for uptime and service level agreement guarantees for a range of enterprise demanding applications across every major industry. Broadcom's AIR-IQ technology combines the best of silicon and software to provide carriers with the ability to detect and mitigate interference to deliver an exceptional and reliable connectivity experience.
"As more devices and applications compete for the same unlicensed spectrum, carriers need accurate information on all possible interferences in the network," said Ed Redmond, Broadcom Vice President & General Manager, Compute and Connectivity. "AIR-IQ enables carriers and enterprises to identify issues, limit downtime and deliver the highest performance in the most complex Wi-Fi networks."
AIR-IQ is built on Broadcom's Advanced Spectrum Capture Engine (AsCE), that allows the chip to identify non-Wi-Fi interference and adjust accordingly, delivering improved reliability and quality. AIR-IQ features interactive dashboards for measuring and reporting channel utilization, detection and classification of RF interference as well as spectral maps for forensic capabilities. In addition, record and play-back capabilities allow IT managers to monitor spectrum behavior 24×7 and allow easy troubleshooting and problem solving to reduce overall downtime. The solution also includes location capabilities for identifying and narrowing problem sources.
"With numerous technologies using unlicensed spectrum and additional sources of interference, identifying and resolving issues related to RF interference is key for the enterprise and carriers alike to be able to manage their networks," said Philip Solis, ABI Research Director. "Spectrum analysis tools such as IR-IQ enable administrators to remotely keep mission critical Wi-Fi networks online without costly truck rolls."
"We are committed to offering a secure, uninterrupted Wi-Fi experience in addition to the highest performing network for our customers," said John Maddison, Fortinet Vice President of Marketing. "By working with Broadcom's AIR-IQ technology, we can detect environmental interference and confidently support wireless LAN deployments, even in heavily crowded environments."
"With the increase in the number of devices competing for the same spectrum and a world moving to user-centric mobile experiences, there is an added demand for IT managers to detect, classify and mitigate sources of interference in the fastest way possible to limit downtime and maximize the user experience," said Bob Friday, MIST Systems CTO & Co-Founder. "Advanced solutions such as Broadcom's AIR-IQ meet these demands and are becoming a necessity in today's high density and mobile application intensity networks."
"The ubiquitous proliferation of handheld and laptop wireless devices has significantly taxed the ability of wireless networks to keep data speeds up," said Jason Leung, Xirrus Senior Director, Product Management. "Technologies like Broadcom's powerful AIR-IQ algorithms and advancements in architecture have allowed Xirrus to bring Wave 2 access points to market. By using two 802.11ac radios, we can serve twice the number of concurrent users per access point while identifying and mitigating sources of Wi-Fi interference in overcrowded networks."
AIR-IQ supports up to 16 classifiers for a range of 802.11ac family of products including analog cordless phones, wireless video cameras, microwave ovens, s-band motion detectors, Bluetooth, gaming controls, baby monitors and others. New devices will to be added with upcoming software releases.
Availability
Broadcom's AIR-IQ technology is currently sampling and is available on Broadcom's latest Wave 2 802.11ac devices including the BCM47452, BCM43465 and BCM43525.