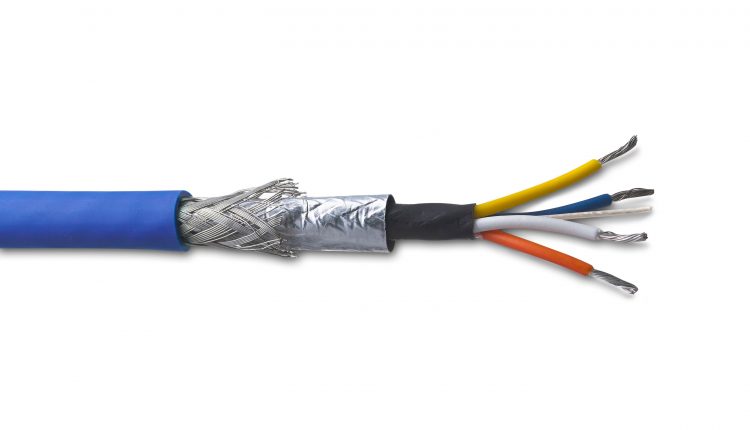 Credit: TE Connectivity
TE Connectivity (TE), a world leader in connectivity and sensors, has introduced a new Category 5e (Cat5e) quad high speed data cable for railway rolling stock and infrastructure.
With its halogen-free flame retardant polymer insulation, the cable complies with EN45545-2, the new European standard covering fire behavior of materials and products in railway rolling stock. This is because its crosslinked outer jacketing provides high resistance to chemicals, mechanical stresses and extreme temperatures. It can be supplied on its own or in pre-assembled assemblies with connectors, for ease and speed of installation.
"TE is working to design and deliver products that enable the future of transportation. This includes providing the complete range of high performance, high speed data cables for the rail industry," said Paul Crofts, wire and cable global product manager at TE Connectivity.
"We now have the full range of Cat5e, Cat6 and Cat7 cables, all complying with EN45545-2, which means that we now offer a scope of data cables spanning 120Ω up to 10Gb/s. TE can also supply the corresponding M12 connectors either as components with the cable or as finished assemblies."
The new Cat5e data cable is a quad design consisting of two pairs of 22AWG cores. It is designed for an operating voltage of 300V. The electrical resistance of the conductor is less than or equal to 60Ω/km, and that of the shield is up to 120Ω/km. The insulation has a resistance of over 500M Ω/km (all at 20°C).