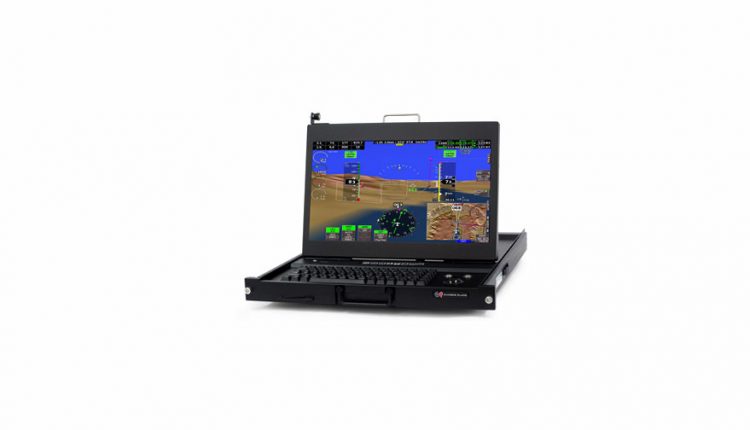 Credit: Chassis Plans
Chassis Plans demonstrate Cross Domain Solution at SOFIC
Chassis Plans, along with its partner Mission Solutions Group, will be demonstrating its new Cross Domain Solution at Booth 2019 at the upcoming Special Operations Forces Industry Conference (SOFIC) May 21 to May 24, 2018 in Tampa, Florida.
"A Cross-Domain Solution (CDS) provides the ability to manually or automatically access and/or transfer information between two or more different security domains," explained Steve Travis Co-Founder and VP at Chassis Plans.
"Our CDS solution is an integrated system of hardware and software that enables the efficient, secure transfer of information among incompatible security domains or levels of classification."
At the SOFIC exhibition, in addition to the Cross Domain Solution, Chassis Plans will be featuring a wide assortment of its new ruggedized products for military, defense and industrial applications. This includes handheld touch-screen tablets, rackmount triple screen displays, rugged portable computers, rackmount 4U computers, portable storage systems, large 27" square panel mount displays, and 24" on rack, touch screen LCD displays, all ruggedized and tested for use in challenging military and field environments.
Chassis Plans' rugged computers, tablets, storage and display technologies are utilized in a wide range of shipboard, land based and aircraft applications. Applications include navigation systems, fire control, C4ISR, telemetry, persistent surveillance, UAV ground control, etc. These products are generally purchased by leading defense prime contractors (Lockheed, Northrop, Raytheon, etc) and integrated into their products which ultimately end up in systems provided directly to the military.