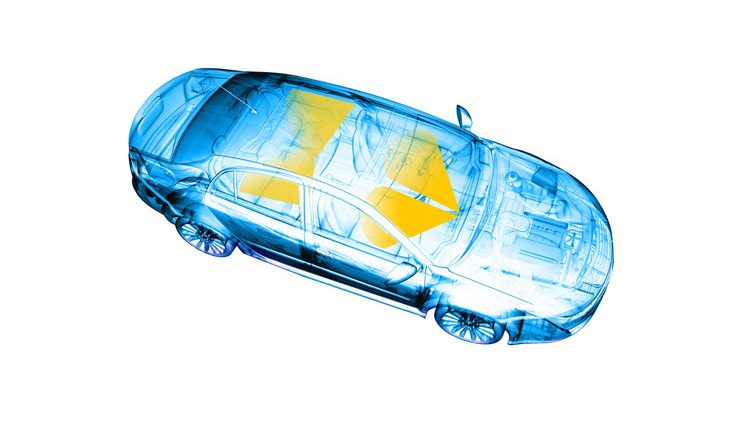 Chipset simplifies design of robust and future-proof solutions
Melexis, a global microelectronics engineering company, has announced a new Time-of-Flight (ToF) chipset and development kit that enables simple, modular and future proof design of 3D vision solutions. Previously available only as part of a development system, the chipset is now available to designers everywhere.
The newly available chipset includes the MLX75023 1/3″ optical format ToF sensor and the MLX75123 companion IC that embeds many of the external components normally required to develop a 3D vision solution. With this high level of integration, designers no longer have to be concerned with expensive (and space-hungry) external FPGAs and ADCs thereby reducing size, design cost, product cost and time-to-market.
The MLX75023 ToF sensor offers the world's smallest pixel at QVGA resolution with 63dB linear dynamic range and sunlight robustness, thanks to Melexis' advanced pixel technology. The MLX75123 companion chip directly interfaces the sensor IC to a host MCU and provides rapid readout of data from the sensor.
The modular approach taken in designing the chipset means that the sensor can be changed / upgraded without having to change the product architecture. This allows the design of multiple solutions with the same base design as well as rapid implementation of new sensors as they reach the market.
Typical applications for the chipset include gesture recognition, driver monitoring and occupant detection in automotive applications. The chipset is ideal for other applications including Industrial (conveyer belts, robotics, volume measurement) and Smart Cities (people counting, security, etc). The chipset is available in both automotive (-40 to +105°C) and industrial (-20 to +85°C) grades.
Gaetan Koers, Product Manager for Melexis commented: "We are very excited about the possibilities the launch of this chipset unleashes. The simplicity that it brings to the design process will ensure that more applications will be able to benefit from 3D TOF vision. In this fast-moving technology sector the in-built future proofing will mean that our customers will be able to remain at the leading edge for years to come."