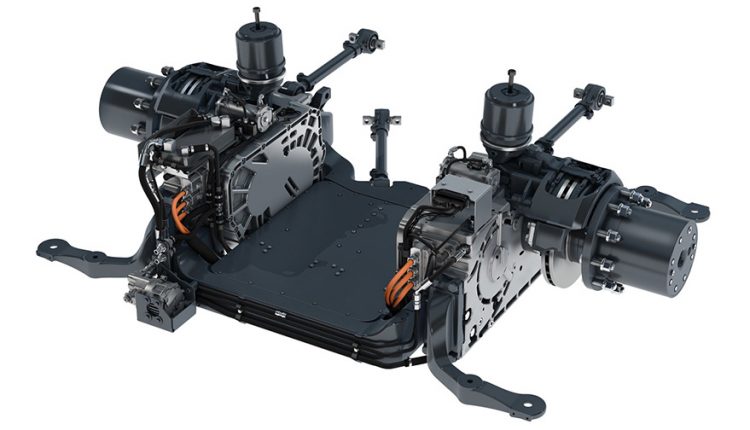 Collaboration on Electric Version of Double Decker Bus
At the Advanced Clean Technology Expo, two industry specialists announced a collaboration aimed at bolstering the electrification of transit buses. Allison Transmission, specialist in commercial-duty propulsion solutions, and Alexander Dennis, the bus and coach builders, are working together to develop efficient, powerful electric buses.
A first step in this strategic alliance is Allison's new ABE Series electric powertrain systems for low-floor bus applications, which will premiere with the Foothill Transit launch order for Alexander Dennis' interurban and commuter Enviro500 three-axle double decker buses in North America.
The buses, which have the same footprint as a conventional single-decker bus, can carry up to 86 seated passengers, and provide superior handling and a quiet and smooth zero-emission ride.
"Allison has a long history with the bus and transit market utilizing our electric hybrid system. This is the next evolution of electrification in this market, and we are pleased to meet the needs and expectations of our customers," said David S. Graziosi, Allison Transmission, President and CEO.
Robert Davey, President, Alexander Dennis, added: "We are delighted to collaborate with Allison on our first electric double decker order in North America for Foothill Transit. As the world's largest double decker bus manufacturer, we see an increasing demand for electric buses, which combines the same high-passenger capacity and outstanding comfort that our vehicles are renowned for, with zero-emission technology. Partnering with Allison, and leveraging their technology expertise, is helping us achieve this goal."