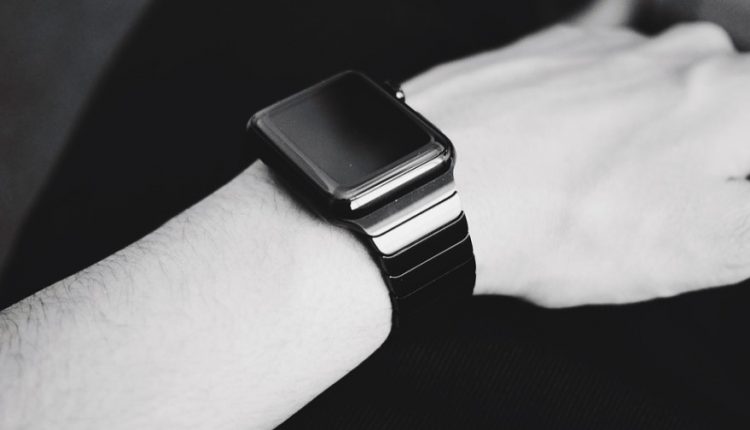 If you have a smartwatch, internet-connected fitness tracker, or a smart sleep-quality monitor, you're not alone.
New research from Parks Associates finds 15% of US broadband households have a connected pedometer/fitness tracker, 11% have a smartwatch, and 5% have a connected sleep-quality monitor.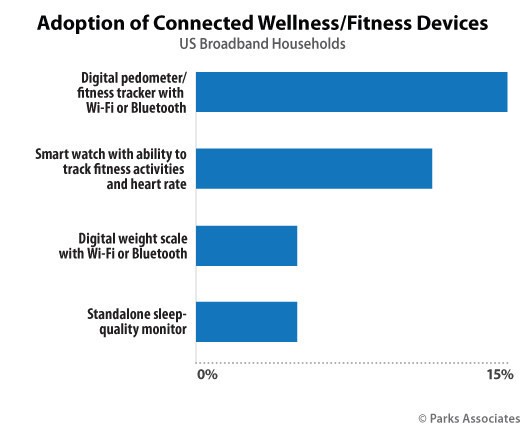 Parks Associates will examine growing consumer interest in connected health and wellness/fitness solutions at the sixth annual Connected Health Summit: Independent Living and Wellness, August 27 to 29 at the Pendry San Diego in San Diego, California.
Connected Health Summit brings together industry experts to address future opportunities for home service providers, builders, and care agencies, with key sessions including "IoT Integration: Effective Connected Health Partnerships"; "Senior Tech Channels: Home Service Providers, Builders, Care Agencies"; and "Investing in the Future of Connected Health."
Session speakers include experts from top technology and smart home firms such as Qualcomm Ventures, ASSA ABLOY/Yale/August Locks, and LAVA Healthcare. (View the full list of sessions speakers below.)
Among the trends to be discussed? The rise of mobile caregiving, greater communication and connectivity between family caregivers and professional healthcare organizations, and ease-of-use when it comes to healthcare technology.
"Healthcare's future will be characterized by greater empowerment and choice. Mobile devices will increasingly become the centerpiece of smart ecosystems to coordinate care and manage health," said Edmond Banayan, Chairman, LAVA Healthcare, Los Angeles Venture Association.
"The adoption of technology is becoming a critical component of caregiving from family caregivers to professional care organizations," said Laura Mitchell, CEO, GrandCare. "The number of individuals needing care is surpassing those able to provide it, providing a huge gap in care. Caregiving organizations will use technology to amplify their caregivers, reduce costly windshield time, and offer more proactive and predictive care."
Connected Health Summit: Independent Living and Wellness is an executive conference focused on the impact of connected devices and IoT healthcare solutions on consumers at home.
Registration is open, and media are invited to attend.