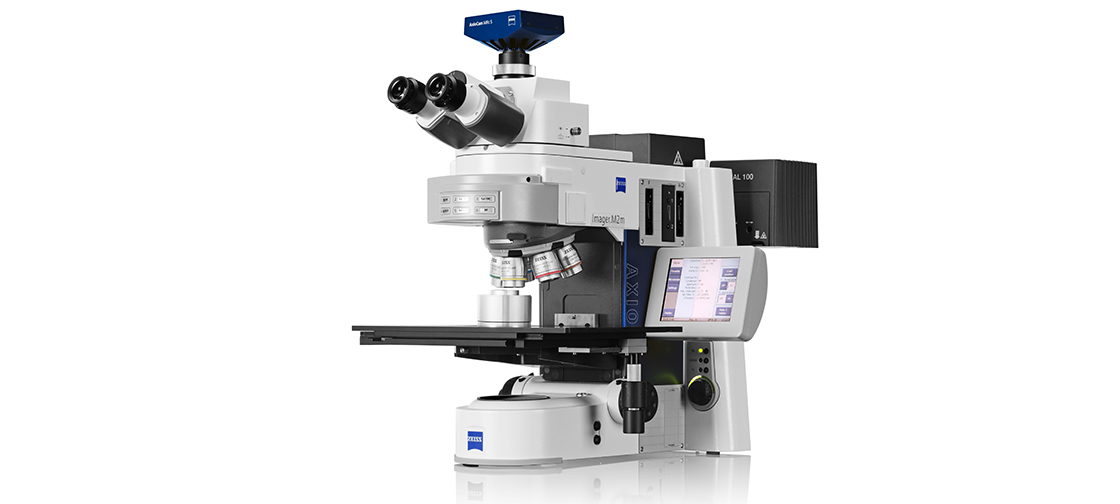 ZEISS
Connected Microscopes at Pittcon 2019
It has been announced that ZEISS will be exhibiting a range of microscopes at The Pittsburgh Conference on Analytical Chemistry and Applied Spectroscopy, (Pittcon), which will be held March 17th to 21st, 2019, at the Pennsylvania Convention Center, in Philadelphia, Pennsylvania.
Stop by Booth # 3727 to see the ZEISS Axio Imager M2m light microscope, ZEISS Axio Observer 7 light microscope, and ZEISS EVO scanning electron microscope (SEM). Also on display is the ZEISS Primotech POL materials analysis microscope, ZEISS Smartzoom 5 QA/QC microscope, and ZEISS Stemi 508 stereo microscope for heavy workloads.
The ZEISS Axio Imager M2m light microscope on display is a preconfigured package well suited for materials research, featuring motorized filter wheels and diaphragm sliders in reflected-light. ZEISS Axio Imager features brilliant optics and homogeneous illumination. The contrast manager and light manager ensure defined conditions and reproducible results at all times. With four different stand versions, the ZEISS Axio Imager can be customized to enable particle analysis and correlative microscopy. Contrast choices enable analysis of a variety of materials and surfaces.
The ZEISS Axio Observer 7 inverted microscope system for metallography to be shown is ideal for material science. With motorized z-focus, automatic component recognition that will always recognize the settings for objectives and user-selected filter sets, ZEISS Axio Observer 7 for Materials features a touchscreen display and remote control if desired.
The modular ZEISS EVO SEM platform offers intuitive operation for routine investigations and research applications. ZEISS EVO combines high performance scanning electron microscopy with an intuitive, user-friendly experience that appeals to both trained microscopists and new users. With its comprehensive range of available options, ZEISS EVO can be tailored precisely to requirements for life sciences, material sciences, or routine industrial quality assurance and failure analysis.
The ZEISS Primotech POL light microscope on display is a useful tool for both teaching and materials analysis. Using the innovative ZEISS Matscope app, data from the ZEISS Primotech microscope can be shared and accessed by multiple users, connecting many people along with numerous microscopes. All connected microscopes can be accessed via the app, allowing for a seamless data collection and analysis experiences. Moreover, the ZEISS Primotech POL allows for easy analysis with reproducible results in the field of material science and analysis.
With a fully digital platform and interface, the ZEISS Smartzoom 5 microscope to be highlighted at the booth is ideal for many industrial quality assurance and quality control applications. Its simple operation and integrated QA/QC tools ensures that quality results are produced with every use, even among untrained users. The digital tools ensure smart workflow and smart output, providing a reliable solution for varied industrial needs.
The ZEISS Stemi 508 stereo microscope on display features a generous 8:1 zoom and is meant to handle heavy workloads. In addition to the large zoom, the ZEISS Stemi 508 has a 36mm object field that allows crisp magnification of details up to 50x. This microscope is ergonomically designed to provide a comfortable working experience for everyday tasks with a low viewing angle of 35°. With four customizable stand configurations, the ZEISS Stemi 508 can be outfitted for many applications.