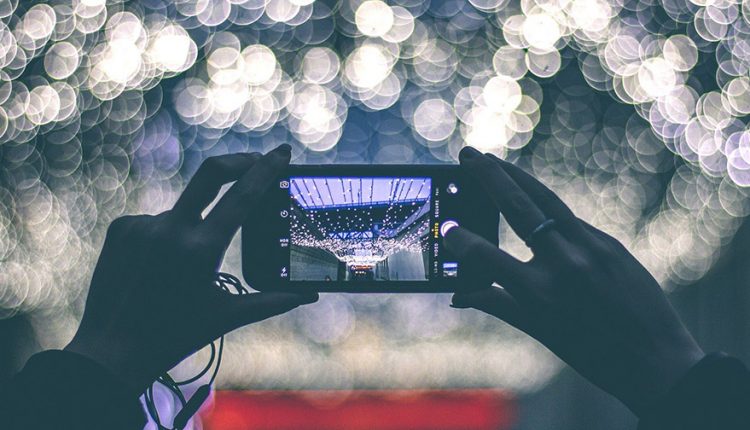 If you're an OEM producing display products for retailers, you're going to be facing a somewhat new challenge: the incorporation of touch technology into retail advertisement displays. As more consumers than ever grow accustomed to touch being a standard luxury in personal electronics, Point Of Sales(P.O.S) displays in stores now face the burden of bringing high level, touch-enabled performance to a harsher environment.
In the past, resistive touch panels were not responsive enough for the fast-moving world of retail, however technology has now greatly improved since its inception. Capacitive technology opens up new opportunities, and, as costs have fallen, more OEMs are able to add high quality, responsive touch-ready panels to their products.
In store, a good touchscreen experience can lead to a higher level of customer engagement, retention and increased positive sentiment to your business, which in turn increases the likelihood of purchase. A study by IBM and the National Retail federation found that Gen Z still prefer physically shopping in store.
Because of the popularity of touchscreens, there is now an 'expectation of touch' from consumers, who expect smartphone-level functionality in day to day screen environments. Watch a young child walk into a store that features a screen and they'll immediately try to touch it and interact as if it's a tablet.
For manufacturers, this poses a challenge – how do you offer the same level of touchscreen performance expected by the public whilst dealing with the challenges posed by retail environments (such as vandalism, weatherproofing etc). Display manufacturers GTK offer their own tips for OEMs who are sourcing touchscreens.
The biggest thing to remember is that in a retail environment, your customer's audience may choose not to buy a product or may miss the advertisement if your display product doesn't meet their standards, so getting things right is vital.
High Brightness
Direct light can cause issues for end-consumers, whether this is from sunlight or high powered indoor lighting, as it can cause glare that makes reading a screen almost impossible. When you have a small space of time to capture a potential customer's attention, retailers cannot afford to use poorly optimized displays. This means that you need to opt for high powered backlights to boost your display's brightness or customize your screen with an anti-glare coating.
Withstanding Weather
Many P.O.S displays and digital advertising boards are located outdoors, making them vulnerable to environmental and adverse weather conditions. Subsequently, manufacturers must ensure their display and product is weatherproof and fully IP rated. However, being weatherproof isn't enough for touch panels.
Instead, they must be able to perform perfectly when it's raining, a challenge for most capacitive screens which rely on the electricity emitted by your finger. Moisture can confuse and complicate the sensors, which in turn causes issues. In these cases, many OEMs choose to use resistive touch panels for their displays, which react solely to pressure rather than electricity and will still operate properly when users are wearing gloves.
Vandalism and Damage
One sad reality in retail is that products and displays can be exposed to vandalism. Display technology is especially vulnerable to accidental damage such as scratches from carelessness, as well as determined damage through vandalism. When producing a display product for retail, it is vital to invest in toughened glass or add a protection panel that does not compromise on touch performance. This will keep the display safe.
Unfortunately, very few protective additions can withstand determined assaults – only CCTV placed near your display will help protect your display from vandals or thieves.
With these factors all in mind, the options for touchscreen solutions have never been so varied . For point of sale displays that are going to be located outdoors, a resistive touch panel may be the best choice as it can be used gloved and doesn't rely on electricity. For in-store and fully responsive touch experiences, a capacitive panel is the better choice.
Both technologies can support different customization options, including a range of optical enhancements to the displays or the addition of custom cover lenses for added functionality or branding.
Experienced manufacturers like GTK can work with their customers to help with their designs and to supply a product that addresses every requirement customers have for a cost-effective display solution.