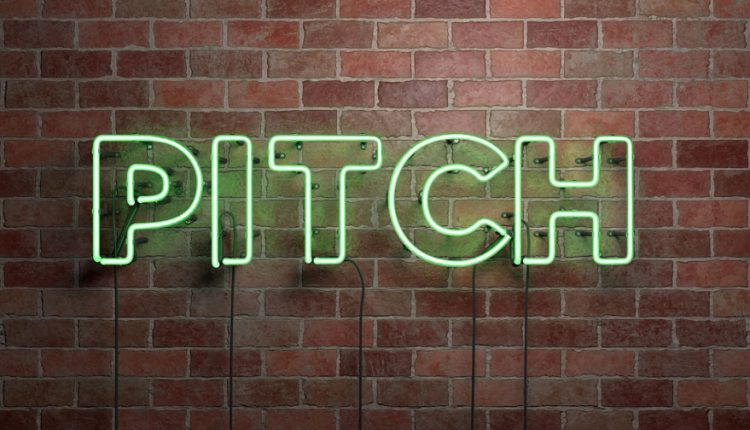 Eight startups from CRL's accelerator cohort presented at the U + I, Howick Place in London at the CRL's first Demo Day, on Thursday 25 January. The event gave them the opportunity to deliver their polished pitches and demo their product prototypes in a bid to encourage investment, mentoring, co-founders and expert advice.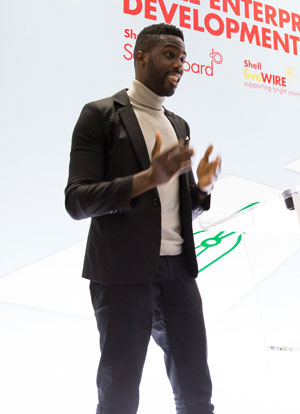 This event follows the Accelerator launch event in December 2017. The entrepreneurs all exhibited the 'next-gen of hardware innovation', and there was a great range in the applications on show that all in their own way could #MakeHistory.
Mat Hunter Managing Director of CRL hosted the night and began by stressing the importance of exposure: "As much as many of the entrepreneurs tonight will be asking for fundraising, just as important for them is spreading the word."
Hunter then introduced the guest speaker of the evening, Carlton Cummins, co-founder of Aceleron – a clean-tech startup which was enrolled in cohort two of the CRL program. Cummins spoke about his "beaten path of experience", on his entrepreneurial journey, rather than focusing on impressive figures.
Cummins said that the first part of the journey is "exploration" – finding what the world needs. He first began by tinkering around with used batteries and cells, and completed a study to find out the viability of his theory of reusing these power sources. His research uncovered a global issue, for which he then created a solution.
"Look into existing problems rather than creating a solution for problem you don't know exist," Cummins advised.
He further advised that other entrepreneurs would benefit from sharing their visions with others and taking on board feedback from the market, Cummins said: "Don't assume you know the problem and dynamics."
After entering several student competitions, which yielded both monetary reward and a safe space to explore and establish his idea, he pitched to CRL.
"Small victories count and winning isn't everything. It's about putting yourself out there and presenting your idea to the world," Cummins said. For example, in a student competition he won a prize of £1,000 which allowed him to file a patent. Small victories such as this enabled him to build momentum and make contacts.
Cummins closed with some sound advice:
Master your craft.
Improve, iterate, repeat.
Seek advice and build insight.
Learn to filter, and benchmark opinions and ideas against what you are trying to do.
Adapt: push pivot survive. A lot of this is a game of survival, the market will tell you what it needs, it's for you to listen and adapt.
Cummins' talk provided a positive introduction for the eight startups on the six-month CRL accelerator program to pitch their products.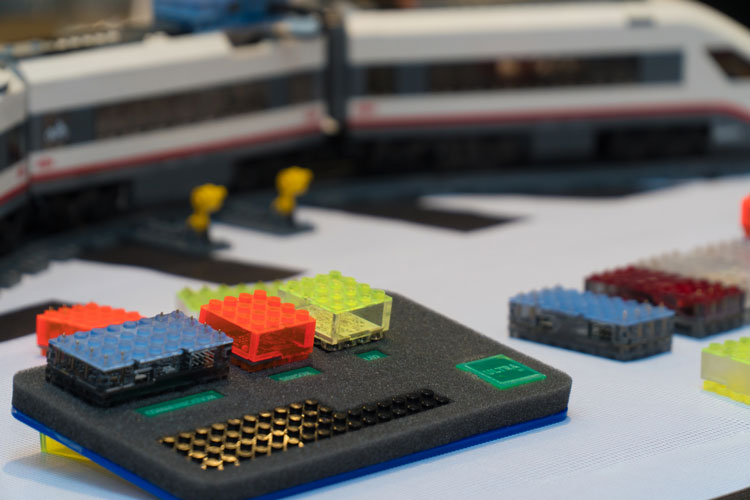 Ultra IoT
ULTRA IoT develops an ultra-rapid development toolkit aimed at prototyping new Internet-of-Things (IoT) solutions in minutes.
ULTRA IoT presented a revolutionary concept that there is an obvious and simple demand for: creating IoT products. There is a booming revolution of IoT products being created, with many startups spending lots of time and money creating prototypes to test out their theories. ULTRA IoT offers another way. Alongside developing custom IoT solutions for their clients, they are developing a modular, open-source ULTRA rapid prototyping toolkit.
This toolkit will allow creators to validate their ideas quickly, without wasting time and money. The toolkit breaks down the complexity of the design process with modular components embedded with the latest sensors and communication technologies, so that developers can essentially LEGO-style build an IoT device and pick and mix sensors and communication to test out their theories.
BrightSign
BrightSign Glove is a wireless and stand alone data glove which translates sign language to text and speech.
Hadeel Ayoub, founder of BrightSign started by stating the facts: there are 70 million sign language users globally, 90% of deaf children are born to hearing parents and only 25% of parents of deaf children use sign language. She highlighted a market, a problem and offered her solution – BrightSign.
Ayoub explained that the goal of BrightSign is to liberate millions of speech disabled people and to give them a voice. Ayoub performed a demo of the data glove, and translated her sign language into speech at the end of her presentation.
Tonik
Tonik offers innovative, intuitive and affordable hardware that will revolutionize the way that people write, record and perform music, by blending acoustic and electronic instrumentation.
Tonik presented an organised and inviting pitch on its product Pulse, for which the founder, Mike Coyle, performed an impressive demo, whereby he attached the device to a guitar and played a chord, with Pulse adding real-time delay effect.
Coyle talked about the startup's milestones from validation, working prototype, aesthetic prototype, secured partnerships to the preparation of the upcoming product launch.
Third Skin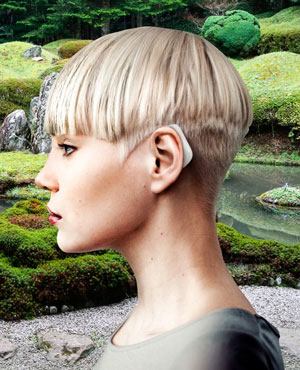 Third Skin is an ecosystem of wearables to augment our sensory experiences with digital content, and put the humanity back into technology.
Third Skin presented Hy, wireless audio behind-the-ear wearables that turn the traditional headphone design on its head. Hy doesn't block natural hearing, so they can be worn all day. The wearables use the Third Skin wishbone driver which uses a hybrid of air and bone conduction to give great sound without blocking natural hearing.
With Hy, Third Skin presented a new approach to smart hearables, which essentially depicted a future of 'audio Augmented Reality (AR)', audio which can be used with voice commands to connect to a phone or computer via Bluetooth to get music, calls and generally provide the services currently offered by smartphone digital assistants.
Hy has an infrared gesture sensor alongside its always-on voice recognition, and importantly provides noise control to eliminate 30dB of sound without covering your ears.
Studio93Limited
Studio93Limited is a furniture company transforming children's education through design, ergonomics and research.
Dr. Jackie Lightfoot delivered the pitch for her company Studio93Limited and spoke about Situ – the unique and innovative seat designed with and for primary school children. The seat was designed to remedy the ergonomic challenges children face – an issue solved for adults in the workplace, but neglected in the classroom. Situ is a dynamic product that tilts with the child, is lightweight, can be sat on in multiple ways, is ergonomic and doubles as a workstation.
Dr. Lightfoot highlighted the market opportunity for Situ, explaining that there are 21,000 UK primary schools, with an average class size in England of 27 and that the average primary school budget for 2016/17 was £1,048,000.
The pitch was asked for PR support and schools to sign up for new projects, rather than solely for funding. Studio93Limited is a company built on the back of extensive research, and Dr. Lightfoot's pitch was an example of this with their request that would lead to further User Experience (UX) research.
Dr. Lightfoot has a Master's Degree in Furniture Design from the University of the Arts London, as well as a Doctor of Philosophy in Human-centered furniture design.
Odd Ball
Odd Ball is a ball that turns every surface into sound.
The Odd Ball co-founders delivered their presentation with a video depicting how easy it is to use the Odd Ball and create music.
It is a 'playful drum machine' in the form of a ball, that you can throw around and against surfaces to play with different percussion-type sounds. It can play over the top of a song, or can be used to create new songs either alone or with 'Odd Friends'.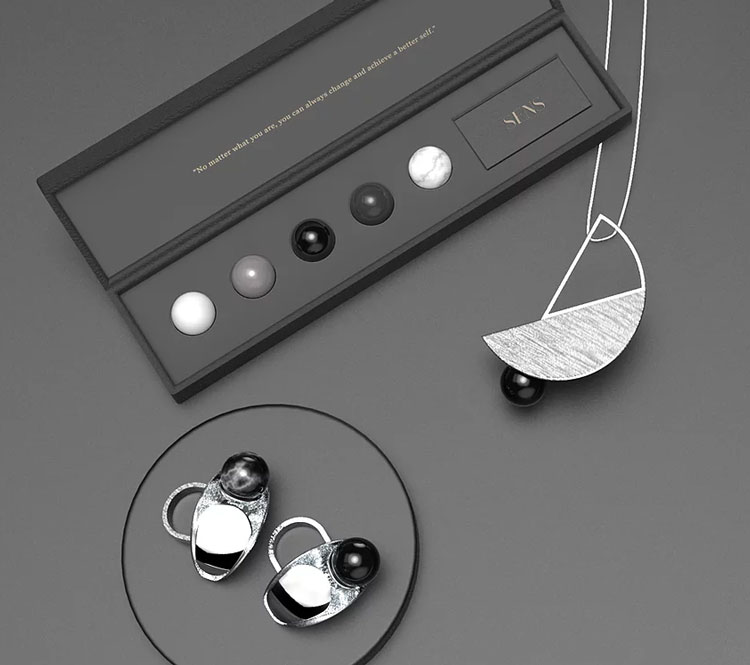 Wisp
Wisp is a project delivering wearable IoT technology developed by women for women and their partners to enhance female sexual wellbeing.
Wisp is a collection of women's 'perfume jewelry' designed to release long lasting fragrance all day without direct contact with skin for those with allergies or sensitivity.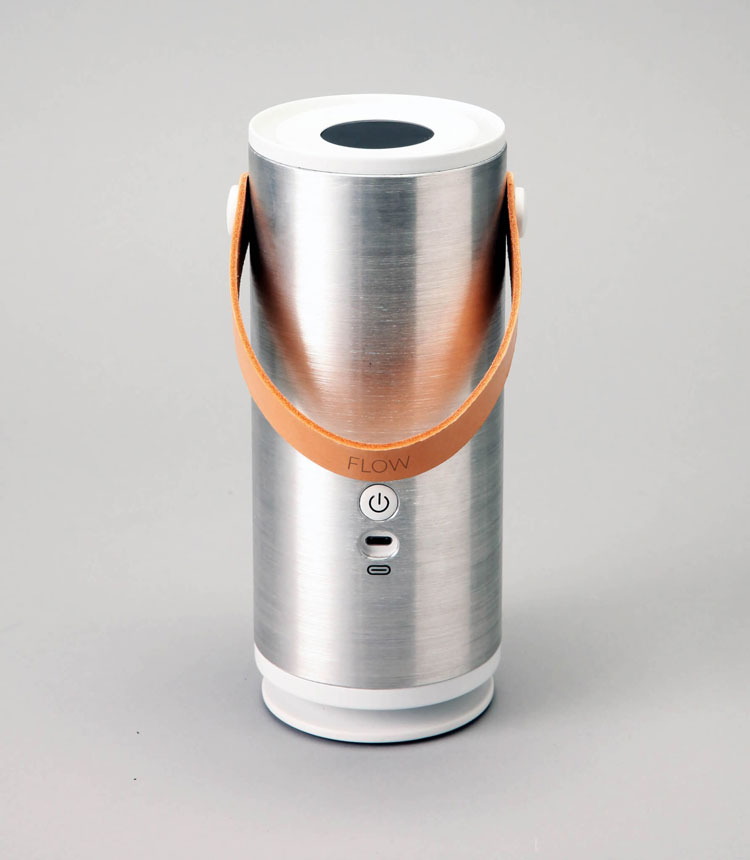 MATR
MATR is a small, portable air purifier that can remove gases, pollutants and allergens from the air.
MATR startup pitched FLOW, an air purifier that aims to improve your health through purifying the air of damaging pollutants. It is portable and lightweight, so that it can be used at home and taken to work, accompanied with an app and with an LCD display, the user can track air quality levels throughout the day.
FLOW is small in size and features a sleek aluminum body and leather handle strap, but it doesn't suffer form over function: FLOW can remove 99.95% of pollutants and allergens from the air.
FLOW from MATR will soon be launched on Kickstarter and is a current finalist in the Shell Livewire competition.
---
The CRL accelerator program, which is part funded by the ERDF, offers intensive mentorship, engineering support, investment, meetings with manufacturers and a startup grant of £5,000.