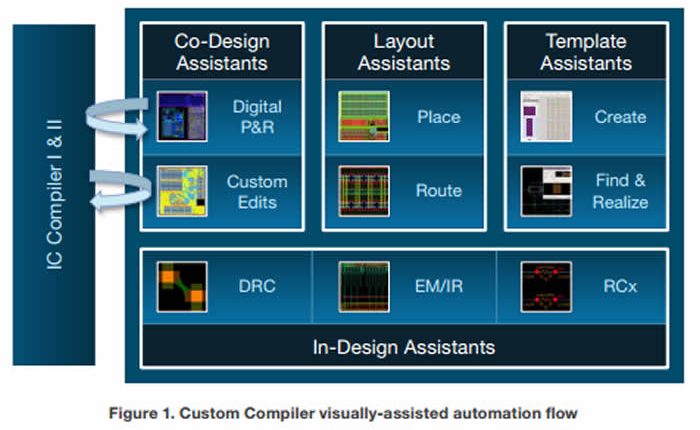 Custom compiler certified for 10nm process technology
Synopsys has announced that its Custom Compiler tool has been certified by Samsung Electronics to support their 10-nanometer (nm) LPP (Low Power Plus) process. This included providing and validating a Custom Compiler process design kit (PDK) in the industry-standard iPDK format. The kit is available on request from Samsung.
The newly developed Samsung 10LPP iPDK includes all technology information needed to create schematics and layout for customer designs using the Custom Compiler tool with Samsung's 10LPP process. This comprehensive kit includes support for the groundbreaking Custom Compiler visually-assisted automation flow. Custom Compiler features enabled by the kit include full coloring for triple-patterning, fast placement of FinFET device arrays with the Symbolic Editor, in-design resistance and capacitance reporting during layout, and high-performance in-design design rule checking (DRC).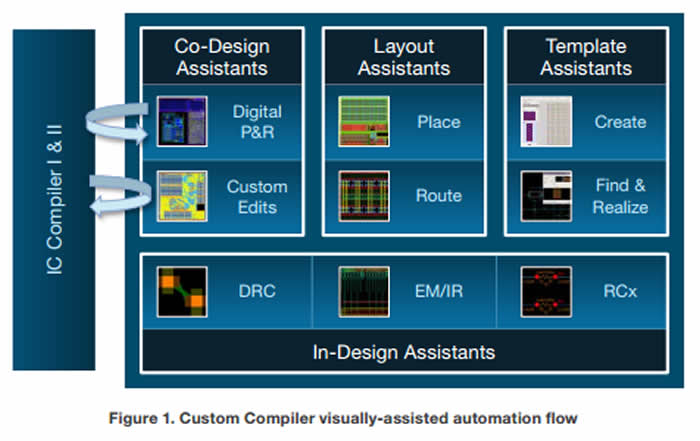 "We worked with Synopsys to include Custom Compiler support for Samsung's foundry process offerings," said Jaehong Park, senior vice president of the Design Service Team at Samsung Electronics. "This new 10LPP iPDK adds to our existing portfolio of iPDKs that are available for Synopsys Custom Compiler users."
Unified with Synopsys circuit simulation, physical verification and digital implementation tools, Custom Compiler technology provides Samsung 10LPP process users with a comprehensive custom design solution that reduces FinFET layout time.
"Custom Compiler users include leading-edge customers that demand support for the latest process technologies," said Bijan Kiani, Vice President of product marketing at Synopsys. "Samsung and Synopsys worked together to enable Custom Compiler for Samsung's 10LPP process, which can shorten layout time from days to hours."
Available downloads: