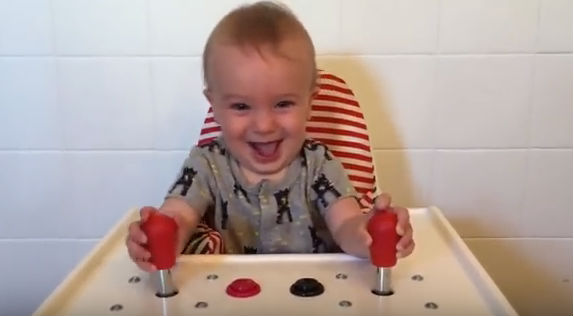 A Toronto-based software developer and hardware hacker named Phil Tucker has hacked an IKEA ANTILOP Highchair so his son can make music while he eats.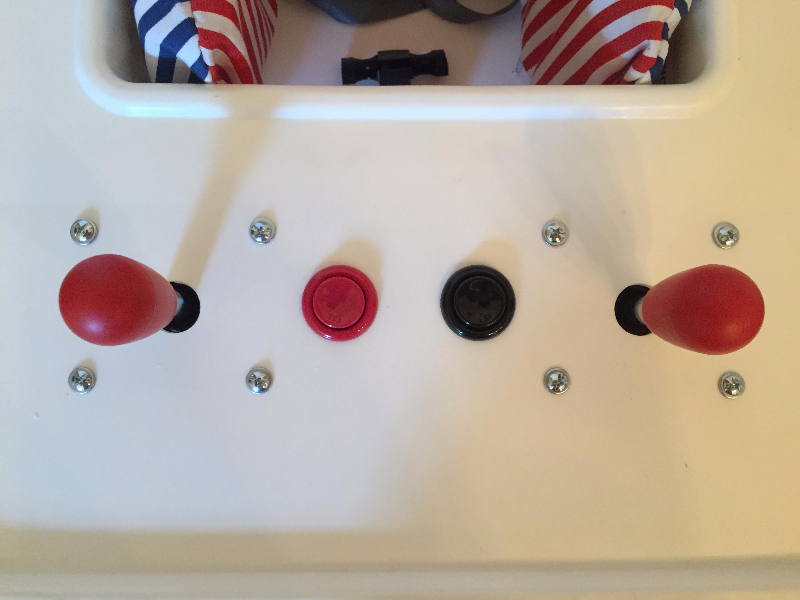 Tucker re-designed the $20 high chair to include joysticks and push-buttons that make sounds by incorporating MIDI (Musical Instrument Digital Interface).
The high chair includes 10 MIDI triggers (8 for the joysticks and one for each button) so it can trigger samples loaded onto an Akai MPC1000.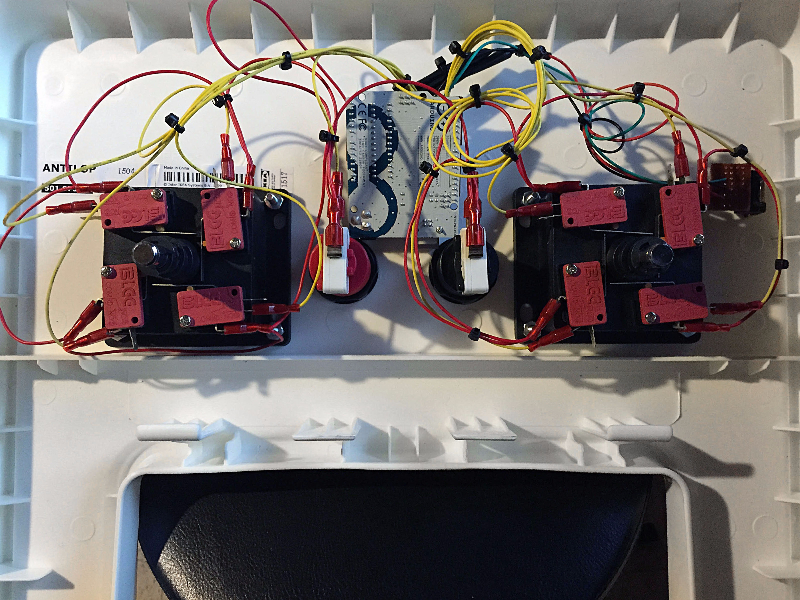 Tucker used an Arduino Uno to include the MIDI by following some tutorials which he refers to on his website and placed the Arduino, battery and MIDI Jack in an enclosure that covers the entire tray undercarriage.
"Of course, he'd rather smash Dad's glasses than actually play with his new MIDI enabled Highscore Chair — back to the drawing board," Tucker writes on his website.
Watch his video here to see the Highscore Chair, as he calls it, in action.
On his site, Tucker includes code and instructions for anyone interested in giving it a shot. Check out Tucker's web magazine, unmaintained, for more hacks and projects.