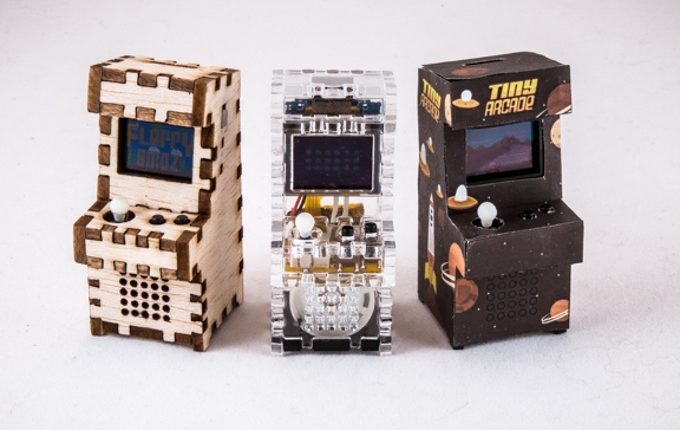 Gone are the days of heading to the arcade, but if video-game lovers want to relive the feeling, they can purchase tiny arcade game cabinets and play as much as they'd like.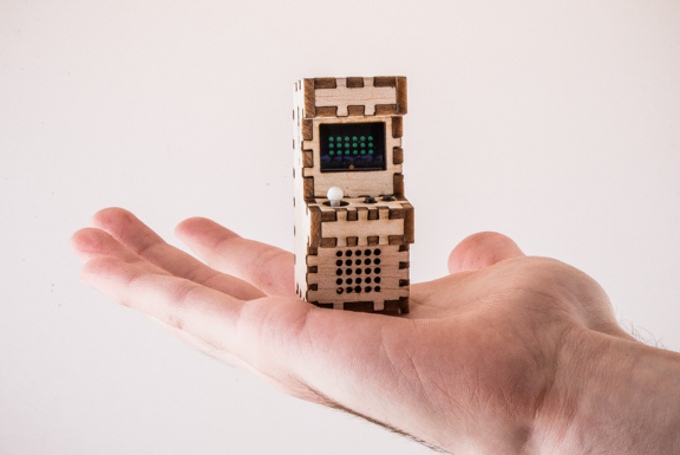 Tiny-circuits, a team of makers fro Ohio, developed the tiny arcade cabinets and has now launched a Kickstarter campaign so you can purchase your own fully assembled or even opt to purchase a DIY kit and make your own.
Back in June, the company had revealed its first tiny arcade cabinet which ran a full version of Space Invaders, and now it's possible for anyone to purchase a fully assembled version.
Each game cabinet comes equipped with a color OLED screen, SD expansion slot for downloading new games, an analog joystick and two push buttons,  a USB charging port, and rechargeable lithium ion battery.
The games are free and open source so users can play games created within the community or create their own.
The Tiny Arcade is based on modular Arduino compatible platforms that are about the size of a quarter and can stack together like electronic LEGO.  Don't worry if you're not tech saavy, either. Even though the Tiny Arcade is built around the Arduino platform there is no need to download any special software or do any soldering. It can be  used without any special knowledge.
To begin, players can indulge in games like Flappy Birds, Tiny Invaders (by Eike Decker), Asteroids, or Tiny Outrun (by Jon Wingrove). The company also plans to incorporate over twenty classic games when the Tiny Arcades start shipping in March.
If you're interested in purchasing a Tiny Arcade, head over the company's Kickstarter page where the fully- assembled version is available for $75 and the DIY Kit for $60.