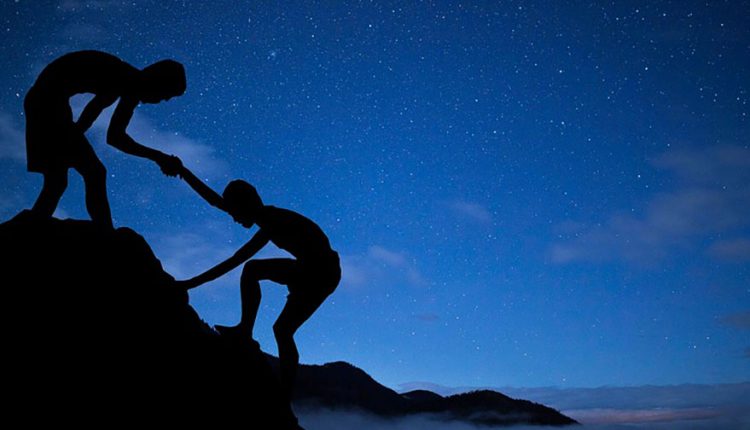 Data Scientists from all over the world have descended on Warwick Business School to tackle societal issues like homelessness and foster care using data science, machine learning and AI. The 12-week summer program has seen teams of students work with charities and organizations like Ofsted, Homeless Link and the West Midlands Combined Authority, bringing cutting edge data science solutions to their problems.
Set-up at the University of Chicago, the Data Science for Social Good (DSSG) program has been brought to the UK by the University of Warwick and the Alan Turing Institute, and sponsored by Accenture and Microsoft. Students, PhD's, graduates and data scientists already in industry, applied from all over the world to spend the summer using their skills to help society.
On Wednesday August 28th they presented their final solutions to the organizations and guests from across industry, government and academia at Warwick Business School's London base at The Shard.
Homeless Link have created an app called StreetLink so anybody can send the organization alerts from their mobile with a geo-tag when they spot a rough sleeper. The charity can then send services to help them.
Since 2012 it has had 280,000 alerts, which have been reviewed by volunteers to see if there is sufficient information to send local services to them. But with up to 1,000 alerts a day during winter, it can take days for volunteers to review them all, by which time the rough sleeper has moved on, with just 14 per cent being found by local services.
Zoe Kimpel, a data scientist from Oklahoma, USA, said: "We have shadowed StreetLink volunteers to see how it works and then gone through the seven years of data StreetLink has accumulated.
"We have used this to build a model to help Homeless Link. We have used data science algorithms to review and prioritize the best alerts more quickly, so services can find more rough sleepers and more quickly."
Juergen Branke, Professor of Operational Research & Systems at Warwick Business School and one of the organizers, said: "This is the first time the Data Science for Social Good program has been held in the UK and it has been wonderful to see these hugely intelligent and skilled data scientists work with charities and non-profit organizations who simply don't have the resources to take advantage of the data they have. Indeed, many of them are overwhelmed by the data that is pouring into them each day.
"This program shows just how valuable data science skills are to help tackle some of society's biggest issues. It is very much in line with the vision of the Alan Turing Institute, which Warwick is a partner with and has many fellows working there, and this is to advance research for public good."
The other projects on the DSSG program are:
Using predictive data modeling to drive prioritization of independent foster agency inspections with Ofsted.
Working with Cochrane to reduce the time it takes to get the latest medical research to medical professionals and decision makers.
Understanding and reducing inequities in transportation in the West Midlands with West Midlands Combined Authority.
Reducing corruption in public procurement processes with Paraguay's National Directorate of Public Procurement (DNCP).
Sebastian Vollmer, Associate Professor of Maths at the University of Warwick and Program Director for the DSSG, said: "This program allows organizations to gain access to a selected pool of highly qualified and motivated data science students to work on projects under the guidance of experienced technical mentors and project managers.
"Since the DSSG began, more than 200 students studying computer science, social sciences, statistics, economics, public policy, and other quantitative fields have spent their summers working with non-profit and government partners around the world to deliver real world change, in over 60 projects.
"It has been a real pleasure to bring this to the UK and see data scientists make meaningful contributions to society by implementing cutting edge data science and AI technology."