Designated-driver app will bring users' cars home too
In the United States, drunk driving is a very real problem. According to Mothers Against Drunk Driving, in 2014, 9,967 people died in drunk driving crashes, one every 53 minutes, and 290,000 were injured in drunk driving crashes.
Friends of one drunk-driving victim got together to create a solution, a mobile app that could provide on-demand designated drivers, in an attempt to reduce these crushing statistics. What separates the service from ordinary taxis and Uber drivers is that it manages to get the intoxicated person's car home with them so they don't have to fetch it the next day.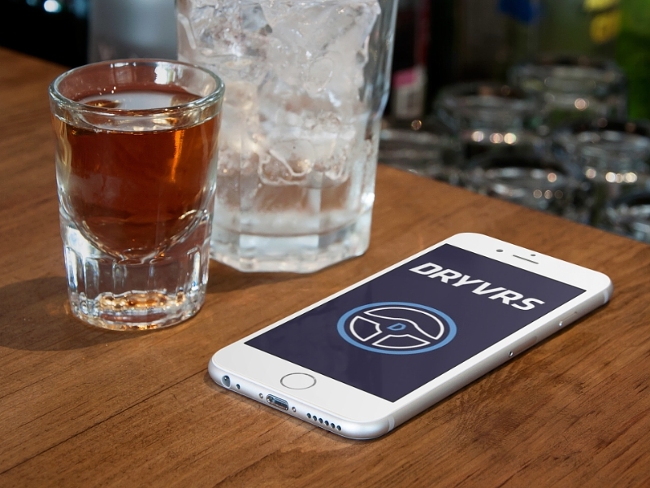 The app, called DRYVRS, is for people who are intoxicated and stranded with their vehicles, and will launch in Los Angeles this Summer, then expand across the country.
DRYVRS' creator, and company CEO Evan Stafford  is on a mission to change the world, one ride at a time.
"We're launching DRYVRS with one goal in mind: ending drunk driving once and for all," said Stafford.
After losing his friend to a drunk driving accident, Stafford was motivated to create a service that fills the need taxis and other ride-sharing services cannot, getting the customers car home with them.
The app works by connecting users with a fleet of screened, sober, and insured drivers who can bring their vehicle home for them.
While Uber and Lyft also provide on-demand rides via a smartphone app, their services are limited to the Uber driver's' vehicle. With the help of a comprehensive insurance policy, every "DRYVR" is fully insured to drive the customer's vehicle home, eliminating the need to leave their car overnight or drive home drunk.
According to the company, since DRYVRS is a one way service, users can expect to save around 25% compared to an Uber or Lyft ride (round trip).
DRYVRS joined forces with Mothers Against Drunk Driving (MADD) and the company will donate a percentage of the proceeds from every ride to MADD.
Stafford and his developers have already built a functional app, months before launch and have now started an Indiegogo campaign to raise funds for the service.
The app will be available for download on Apple and Android mobile devices in Summer 2016 when the service launches in Los Angeles. Within four months of the initial launch, DRYVRS will go nationwide.