Meet the world's first text-enabled beer keg
Texting has become the most ubiquitous form of mobile communication. In an attempt to display the potential of business texting, a software company called Zipwhip, developed a unique beer pouring robot that only works when you send it a text.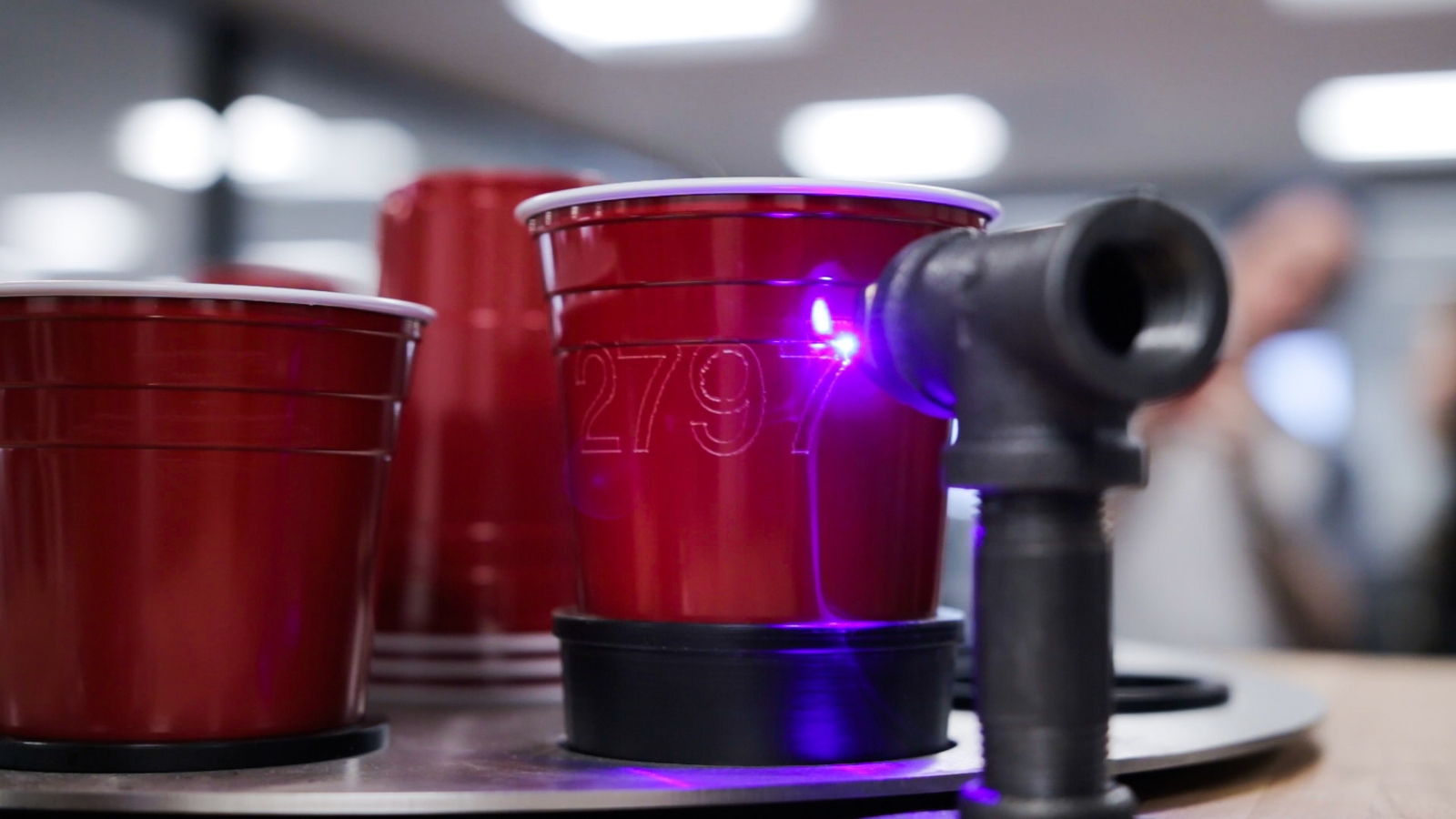 The world Texterator made its debut in Seattle last week at GeekWire's annual Anniversary Bash and Ping Pong Tournament.
A screen behind the bar displayed instructions, requiring patrons to text the keyword "beer" to Texterator's toll free number in order to get a free beer.
The robot served up beers in red Solo cups, tilting the cup at the perfect angle before pulling the tap's handle. As an added bonus, it burned the owner's phone number into the side of the cup with a 1-watt, 450 nanometer wavelength laser to differentiate between beers.
When an attendee claimed a beer from the serving tray, Texterator took a selfie and texted them the picture.
Texting your robotic bartender not only eliminates long bar lines, but also keep you in check. Texterator lets you know when you've ordered too many beers in a row. The bot supports group text, picture messaging, and scheduled reminders.
Watch it happen:
Zipwhip can add texting to any existing business phone number. In this case, the company showed off its skills with a beer bot, but since every business has a landline, VoIP, or toll-free phone number, Zipwhip makes it possible for non-mobile business phone lines in the U.S. to text with the 330 million mobile phone numbers that have text capability.
Zipwhip has also made a similar machine that worked with coffee called Textspresso.
At this time, the robots are not for sale, but just intended to display texting capabilities in everyday businesses.