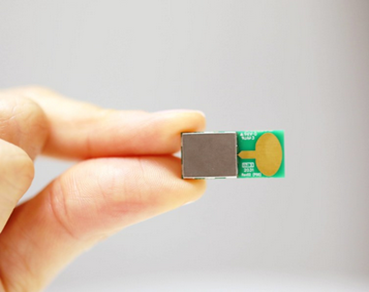 Digital Car Key Module to Open Doors, Start Engine via Smartphone
LG Innotek has developed a digital car key module that allows wireless data transmission between a car and a smartphone. The next-generation car key allows users to open or lock the car door or start the engine using a smartphone, eliminating physical care keys. A driver can, with their smartphone, oversee driving distance, fuel efficiency, tire pressure, and control the vehicle.
Users can give the key to another person and specify which functions they are limited to, such as opening or closing the trunk. The smartphone must be inside the car, reducing the possibility of theft.
Existing digital car key modules had low location detection precision and concerns for low security as they were prone to hacking. This new digital car key module uses ultra-wideband (UWB) technology and a proprietary algorithm, improving the location detection precision. It can detect the location of a smartphone 5x more precisely than the existing key modules.
The module is compact and slim. The size of a single clip thanks to the ultra-precision high integration technology, contains about 60 components including RF (radio frequency) element, power block element, etc. With its compact size, it can be freely installed anywhere inside and outside the vehicle.
Besides, the module complies with the latest standards of the Car Connectivity Consortium, a global digital key standardization organization, allowing it to be used regardless of country, terrain, and vehicle type.