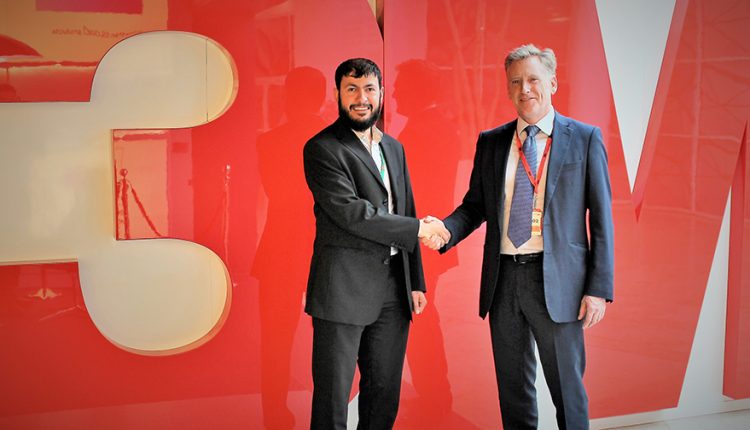 Driving Development of Materials Solutions for Electric Vehicles
Universal Science has signed a channel partnership agreement with 3M, the science-based technology company. Under the new arrangement, Universal Science will collaborate with, and utilize 3M's wide range of materials in the application-specific solutions it develops, working closely in support of design teams within its growing global customer base.
The primary objective of the partnership agreement is to significantly enhance the service, technologies and solutions available in the rapidly growing area of electric vehicle (EV) systems.
Universal Science will utilize its niche engineering know-how and 3M materials to work with automotive tier one and tier two companies on thermal management, radio frequency interference (RFI), electrical isolation, adhesive, vibration dampening and environmental seals in EV motor & powertrain, battery and sensor applications on future EV platforms. Further applications also exist in the areas of human machine interface (HMI), car body systems and even vehicle glass.
Supported by companies like Universal Science and 3M, EV technology is making rapid progress with increasingly advanced and practical mass market vehicles emerging. EVs present a wide range of design challenges to automotive engineers that are not present in internal combustion engine (ICE) vehicles. These require many of the materials being developed by 3M and then engineered into problem solving, cost-effective solutions by Universal Science.
James Stratford, Universal Science's CEO, said: "Establishing this collaborative working arrangement with 3M is great news for Universal Science, but most importantly for design and engineering teams in companies tasked with developing reliable, high-performance and cost-effective systems for EVs. We can offer a combination of sector engineering expertise, that now uses some of the best and most innovative materials available, to co-develop the optimum solutions to help make the concept vehicles of today reality tomorrow."
3M's, Business Development Manager added: "Universal Science is experienced in developing innovative solutions to serve many end markets, including the fast developing EV sector. By supporting their efforts with our science and enabling them to utilize 3M materials in a closely-coupled arrangement, we can collectively help drive the proliferation and adoption of environmentally-responsible EVs."