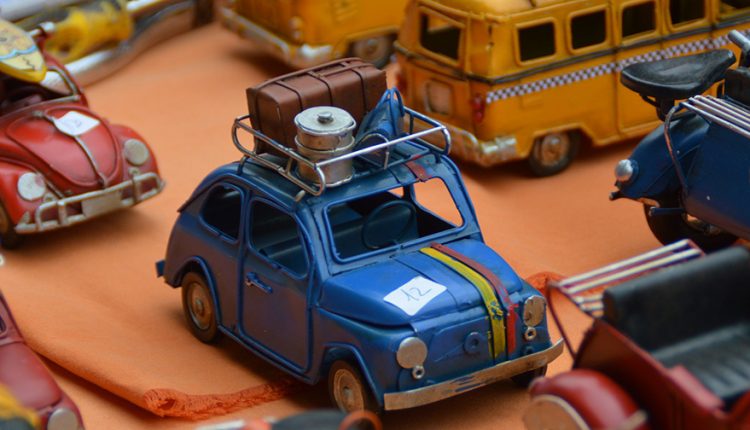 E-Commerce Automotive Aftermarket to Cross $30bn
The E-Commerce Automotive Aftermarket is set to grow from its current market value of more than $8 billion to over $30 billion by 2025, according to Global Market Insights. E-commerce automotive aftermarket is likely to generate a demand of more than one billion units by 2025.
Rising vehicle age, especially in developed countries across the globe along with shifting preference of customers towards online shopping will essentially drive the industry growth. Increasing vehicle customizations and continuous change in consumer style preferences will further escalate the industry revenue generation.
Online platforms have gained traction among the e-commerce automotive aftermarket participants for launching their product portfolio. The component manufacturers are continuously launching their products online via third party retailers including eBay and Amazon, or through their own channel. However, easy counterfeiting due to lack of efficient standardization of these e-commerce platforms may hamper the industry growth over the coming years.
Continuously increasing production of hybrid and electric vehicles around the globe has resulted in high complexity of intricate vehicle parts. This has led to a considerable rise in the number of Do-It-For-Me customers that has further resulted in high production. The industry participants are focused on expanding their distribution channel via e-commerce platforms to fulfill rising demand of the customers. This is anticipated to further induce immense potential to e-commerce automotive aftermarket till 2025.
Steering and suspension will account for highest revenue share over the forecast timeframe owing to increasing demand of vehicle components such as bearings, coil springs, and control arms. Easy availability of diverse options at reasonable prices will further strengthen the product penetration. Spark plugs will grow exponentially, exhibiting over 21% CAGR from 2018 to 2025 owing to their high replacement needs. The vehicle manufacturers generally recommend replacement of spark plugs after every 30,000 miles. Cost effectiveness as compared to its counterparts and increased accident rates will further propel the e-commerce automotive aftermarket growth from spark plugs.
Third-party retailers will capture maximum revenue share in e-commerce automotive aftermarket crossing $29 billion by 2025. Increasing popularity of retailers such as Amazon, eBay, etc. will drive the industry growth. The revenue generation can also be credited to the provision of distinct services. Moreover, advantages such as same day delivery will further contribute to the industry dominance over the forecast timeframe.
E-commerce automotive aftermarket from direct to customer will witness growth at around 21% from 2018 to 2025 owing to provision of appropriate service facilities and high brand loyalty of customers. For instance, Bosch has expanded its product portfolio on its own online platform for strengthening their presence in the industry.
B2C will dominate the e-commerce automotive aftermarket, surpassing $13 billion by 2025. Shifting consumer preference towards purchasing of auto-components online will drive the industry growth. This shifting preference can be attributed to provision of benefits such as advanced products and rapid query solving. Moreover, cost effectiveness of these online portals as compared to conventional brick-and-mortar stores is another factor that will positively impact the industry growth.
North America e-commerce automotive aftermarket is likely to grow significantly, exhibiting around 17% CAGR over the forecast timespan. Well established internet infrastructure along with presence of leading e-commerce participants including Amazon across the region will primarily contribute towards high growth. Asia Pacific will capture significant revenue share surpassing nine billion dollars till 2025 owing to substantial automobile sales along with strengthening internet penetration across the region.
Denso Corporation, Napa Auto Parts, Hella Group, eBay, Amazon, Advance Auto Parts, and Auto Zone are among the notable players in the e-commerce automotive aftermarket. Collaborations and partnerships with online aftermarket participants are the strategies implemented by the competitors to strengthen their foothold. For instance, in 2016, Hella group announced its collaboration with iParts.pl, an online supplier of auto parts for expanding its product line.