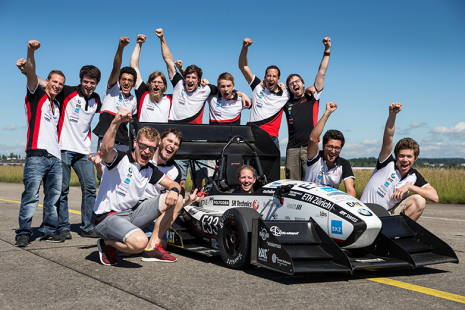 Electric race car goes from 0 to 62 mph in less than 2 seconds, sets world record
An electric racing car that was developed by students at ETH Zurich and Lucerne University of Applied Sciences and Arts just broke a world record for acceleration by an electric car.
The vehicle accelerated from 0 to 62 mph in 1.513 seconds over a distance of almost 100 feet.

The "grimsel" as the electric racing car is called, beat the previous world record which stood at 1.779 seconds, set last year by a team at the University of Stuttgart.
The car was developed and built in less than a year by the team of 30 students and sets new standards in lightweight construction and electric drive technology. The team used carbon-fiber materials to develop grimsel, so it weighs in at just 370 lbs. The four-wheel drive electric racing car has four wheel hub motors that can generate 200 hp and 1700 Nm of torque, along with a traction control system that regulates the performance of each wheel individually, in order to increase acceleration even further.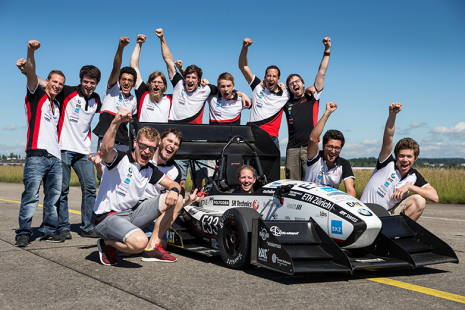 At this time, the team states that there is no large-scale production car – even one with a combustion engine –  that can reach an acceleration comparable to the grimsel.
The grimsel was the winner of the Formula Student competition, where it raced against 500 other student engineer team vehicles.
Watch the record-breaking acceleration here.