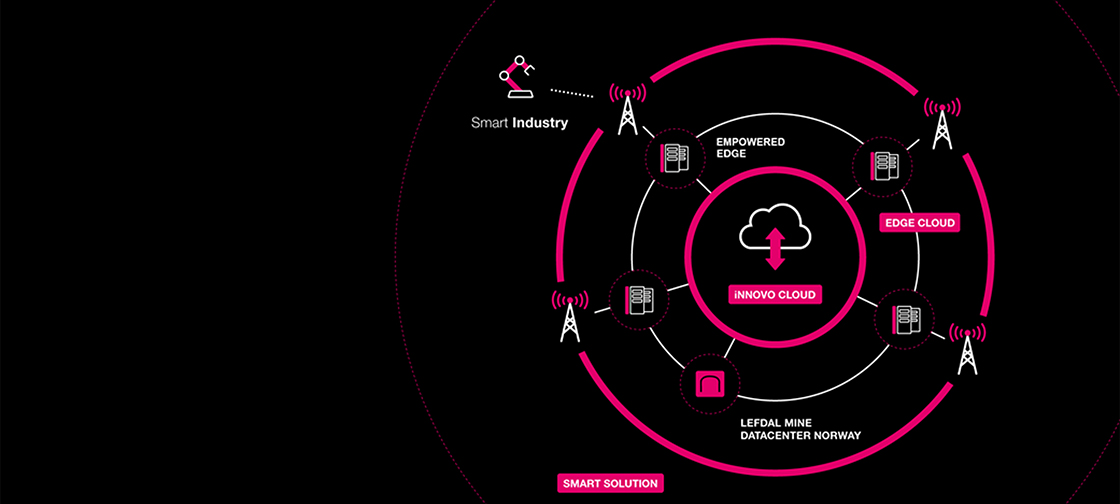 It has been announced that Rittal and Innovo Cloud have created digital twins as well as the necessary infrastructure ecosystem for connected Industry 4.0 scenarios. Intelligent computer power is increasingly moving to the edge of networks. According to analysts at IDC, one in four end-points will, within three years, not just capture data at the edge, but also execute AI algorithms.
Enterprises looking to expand their decentralized infrastructure for their digitalized plant and equipment in the context of the Industrial Internet of Things (IIoT) require the edge computing solutions to match.
Rittal and Innovo Cloud have a joint offering comprising ready-to-go edge infrastructure, cloud-native platform services and direct high-speed cloud connections to tier-3 data centers in Frankfurt.
Infrastructures tailor-made for digital twins
Empowered edge computing, will, according to research specialists at Gartner, be the next stage in the evolution of data processing within networks.
By 2020, there will be around 20 billion connected sensors and end-points. These deliver the data needed to create digital twins of physical equipment and systems.
High-performance, decentralized infrastructure comprising automated edge applications, in conjunction with cloud-native platform services from Innovo Cloud, enable industrial players to model and manage their digital twins across the entire value chain, supported by the ultralow latency needed for real-time processing in manufacturing use cases.
Industrial analytics showcase
The industrial analytics platform is a prerequisite for digital twins.
Within the scope of the manufacturing edge platform showcase, Innovo Cloud can model the entire lifecycle of a physical asset in the age of Industry 4.0. Its basis is a connected edge cloud infrastructure from Innovo.
The data captured at the edge is subsequently transmitted reliably and securely for further analysis to data centers operated by the Frankfurt-based company by means of end-to-end encrypted connections.
Quick-and-easy entrée into the world of empowered edge computing
The shared Rittal and Innovo Cloud ecosystem gives industrial players access to a ready-to-go edge data center within a matter of weeks, with the corresponding, customer-specific platform and service modules, guaranteeing reliable IT operations.
Customers can therefore be sure of a one-stop solution to their individual needs (including OT, IT and platform), with all the necessary components for empowered edge computing as a basis for Industry 4.0 applications.
Stefan Sickenberger, CIO and co-founder of Innovo Cloud, stated: "It is no longer a question of whether edge computing is coming or not. Today, it is about applying greater intelligence to distributed data, and about making them available for downstream analytics. That is the only way to make a viable digital twin. And this is exactly what Innovo makes possible.
"We provide industrial players with a future-proof, distributed and robust platform. At the same time, end-to-end industrial intelligence requires more than that. It is about more than just the infrastructure. Which is why we have joined forces with partners to deliver cloud platforms for smart factories that are geared to the imperatives of analytics und AI."