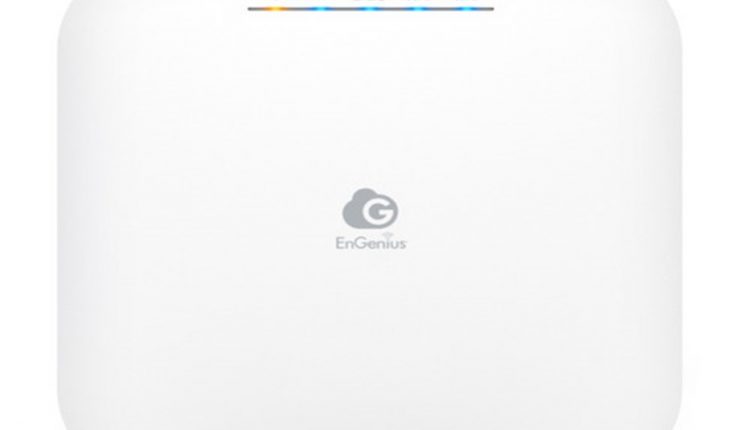 EnGenius Rolls First Wi-Fi 6E Access Point Targeting SMB
EnGenius released the first Wi-Fi 6E access point on a Qualcomm Networking Pro 1210 platform, specifically designed for the SMB market. They developed the ECW336 Wi-Fi 6E indoor ceiling mount tri-band access point for use in the recently available 6 GHz spectrum.
The EnGenius access point is its first venture into 6E territory. With 6E capability, the ECW336 AP supports burgeoning bandwidth demands of densely congested environments such as multi-family units, senior living, student housing, universities, retail, corporate workspaces, resorts, stadiums/arenas, medical centers.
Features include:
Operates in the 6 GHz band, offering interference-free signals and paves the way for innovation
Can access 14 80-MHz channels or seven 160-MHz super-wide channels and reach gigabit Wi-Fi
Includes powerful quad-core processor to boost performance
Three radios (2.4 GHz, 5 GHz, and now 6 GHz) support thousands of current and new devices
High-efficiency Wi-Fi 6 technology handles a massive number of connections and delivers better communication
5-Gbps Ethernet port easily supports gigabit wireless speeds and higher user consumption
Includes new diagnostic tools, spectrum analysis, and real-time channel utilization for better Wi-Fi performance, enabled by EnGenius Cloud PRO
The ECW336 will ship globally in Q1 2022. For more information, visit https://www.engeniustech.com/wi-fi-6e-groundbreaking-performance-in-the-6-ghz-spectrum.html.