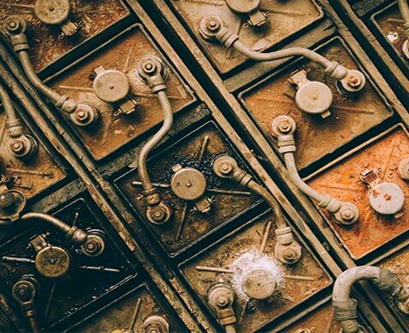 Factorial Energy Exits Stealth Mode with Groundbreaking 40 Amp-Hour EV Battery Cell
Factorial Energy just announced that it emerged from stealth mode and introduced the first 40 Amp-hour solid-state battery cell for electric vehicles (EVs).
Battery systems have long held back robust EV sales, which represent a mere 4% of global car sales. Buyers are sitting on the sidelines, waiting for battery technology to catch up. According to Factorial, its solid-state battery technology offers the performance, safety, scalability, and commercial readiness needed to move EV adoption.
According to the company, their technology can be easily integrated into existing lithium-ion battery manufacturing infrastructure, making Factorial an immediately viable partner for every EV automaker. Factorial's proprietary Factorial Electrolyte System Technology (FEST) is a solid electrolyte material enabling safe and reliable cell performance with high-voltage and high-energy density electrodes. The company claims it is safer than conventional lithium-ion technology, replacing combustible liquid electrolyte with a safer, more stable solid-state electrolyte that suppresses lithium dendrite formation on lithium-metal anodes. Battery platforms based on FEST yield 20-50% improvements in driving range without sacrificing pack longevity, and surpass prevailing EV battery performance standards, including those for energy density, cycle life, and safety.
Several major global automotive partners are currently validating Factorial's technology with the intent of integrating FEST into their existing supply chains.
Original Source: PR Newswire