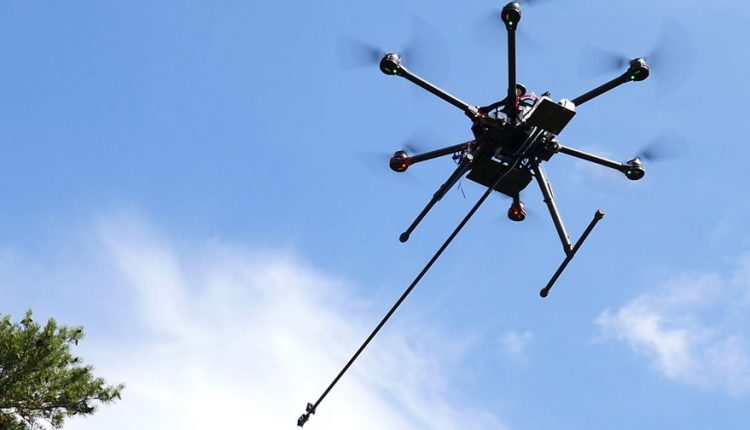 Credit: igus
Effective pest control can often be difficult, especially if surrounding areas must not be affected. The FitoStinger drone was developed exactly for this purpose. Its lightweight design is partly attributed to motion plastics from igus that include the extremely light drylin linear guide made of carbon.
The FitoStinger drone was developed by the Technology & Advances Solutions (TSA) Centre in Spain. It is equipped with an extendable arm, which allows for precise spraying of pesticides, treating only the affected areas. The drylin carbon linear guide used for the arm consists of an extremely light carbon rail, on which a solid plastic carriage travels. This keeps the overall weight of the drone to a minimum, while having the required strength and stiffness.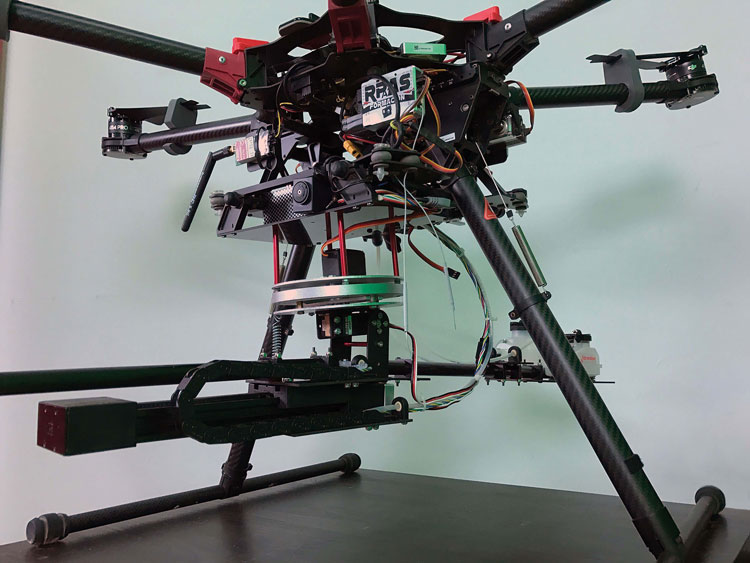 Another key benefit of using the drylin carbon linear guide for the arm is to minimise the drive force required to control the drone, which is extremely manoeuvrable. For the error-free function of the drone, it is also important that the cables and hoses do not get caught with other components during tilting, rotating or rotary movements; here the E2 micro energy chain with igubal pillow block bearings are used.
In addition to the FitoStinger drone, igus plain bearings are also used in drones for aerial photography, damage documentation or the delivery of goods. Advantages over metal bearings are clear in this area: they are ideal for the most complicated articulation of the drones, are robust for outdoor use, and at the same time are lightweight and self-lubricating therefore requiring no maintenance.