Researchers from the University of Saarland are trying to make like difficult for burglars — or even cattle on the loose.
Professor Uwe Hartmann and his team have developed a flexible sensor cable that immediately warns the homeowner when someone has crossed its path. The cable can be attached to long fences, hung from trees, or even buried.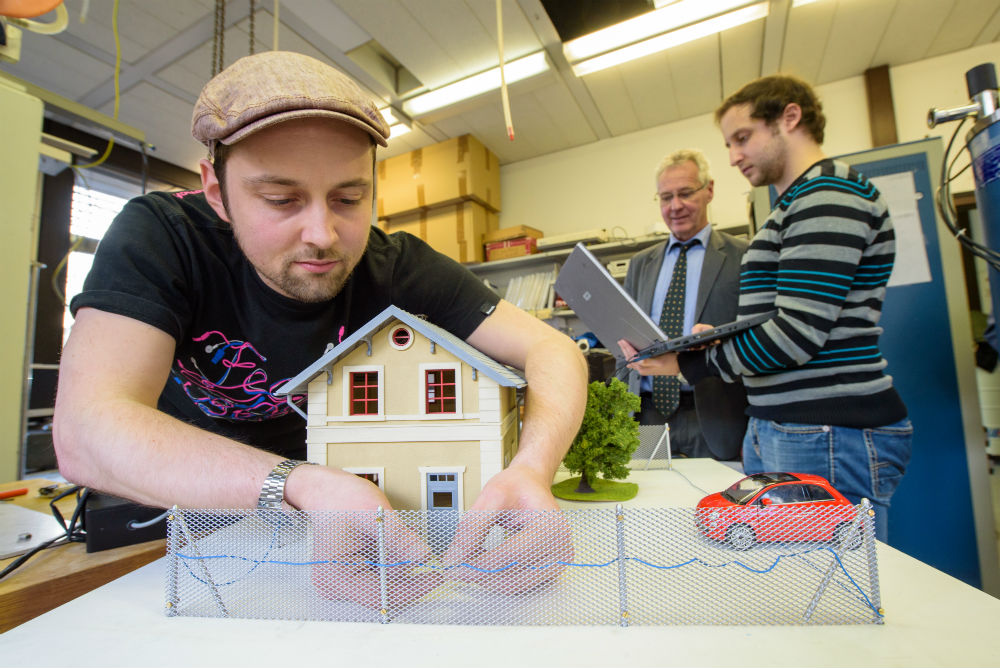 The thin cable is equipped with sensitive magnetic-field sensors that can detect any change in the Earth's magnetic field around it, up to a few meters in any direction.
The change in magnetic field can occur when someone climbs over a fence or even from the zipper on a burglar's jacket. The small sensors report every little disturbance in the central evaluation unit, which is housed in a tiny microcontroller. The signal that comes from the sensors is processed and detects for any false alarms that can be caused by wind.
"The signal patterns differ depending on the type of fault. Through our previous research we can identify several types of shocks and changes in the magnetic individual disorders, so see whether they originate from a human, of wind, a car or an animal, "said Hartmann.
If the situation is deemed serious, a message is sent via Bluetooth to the user's smartphone or tablet.
The sensor cable does not require much power, so the researchers intend to supply energy via solar generators.
The system can also be coupled with cameras or light that can be programmed to turn on when desired.
The researchers are now looking for industry partners so they can further develop their system.
"For use in the private sector, the sensor cables can be manufactured inexpensively. At the Hanover Fair, we are looking for partners to develop the system with us for series production, "said Hartmann.