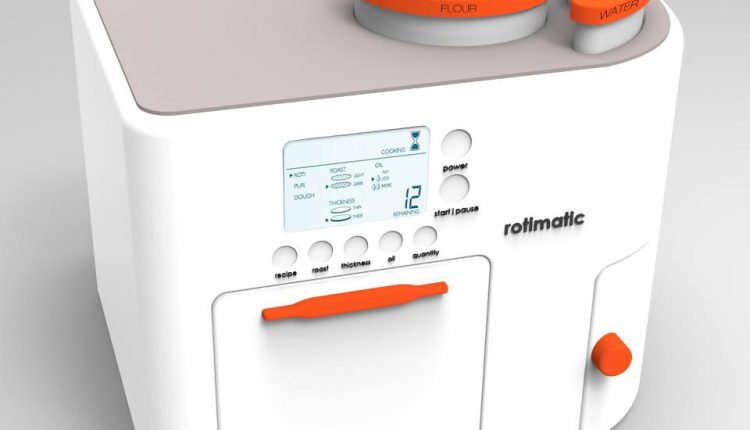 The Rotimatic is a flatbread-making machine that can create one hot and fluffy flatbread per minute. The kitchen robot comes equipped with options for oil, thickness, and roast levels.
It works by creating individual dough balls, pressing the dough into a flat roti, and then roasts each roti until it's puffed to perfection. The completely automated process can determine the level of ingredients and make adjustments if necessary so that the user will always get the desired bread consistency.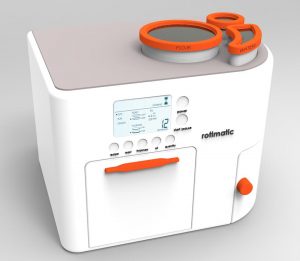 Now, Zimplistic, the company behind the Rotimatic has received $11.5 million in funding from NSI Ventures  and RBVC, the venture capital arm of Robert Bosch GmbH, to bring more Rotimatics to the public. Right now the company is focusing on U.S. and Singapore sales.
When Zimplistic initially launched the Rotimatic last year, the company sold over $5 million in robots (sounds great, right?), but now the company has a waiting list racking up over $72 million which paved the way for additional backing.
"Rotimatic's cutting edge robotic technology takes user convenience in the kitchen around a conscious, healthy nutrition to new levels. We are very impressed by the Zimplistic team and happy to support the company on its way to scale up production and enter global distribution " said Jan Westerhues, Investment Partner at RBVC,  in a press release.
Rotis (flatbreads)  are a staple food for hundreds of millions of people globally. Originating in India, the bread is low-calorie, unleavened accessory to quesadillas and other dishes to provide a healthier alternative to traditional breads.