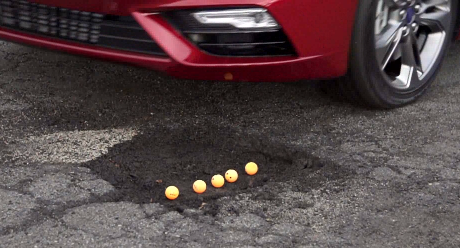 Ford unveils new tech that lets cars float over potholes
Wouldn't it be great if you never hit a pesky pothole again? According to AAA, pothole damage cost U.S. drivers approximately $3 billion a year and drivers report paying $300 to repair pothole-related vehicle damage.
While it may be impossible to avoid every pothole, but Ford has just unveiled an advanced computer-controlled shock-absorber system in the new 2017 Fusion V6 Sport that actually reduces the amount of pothole activity you would encounter on a pothole-ridden road.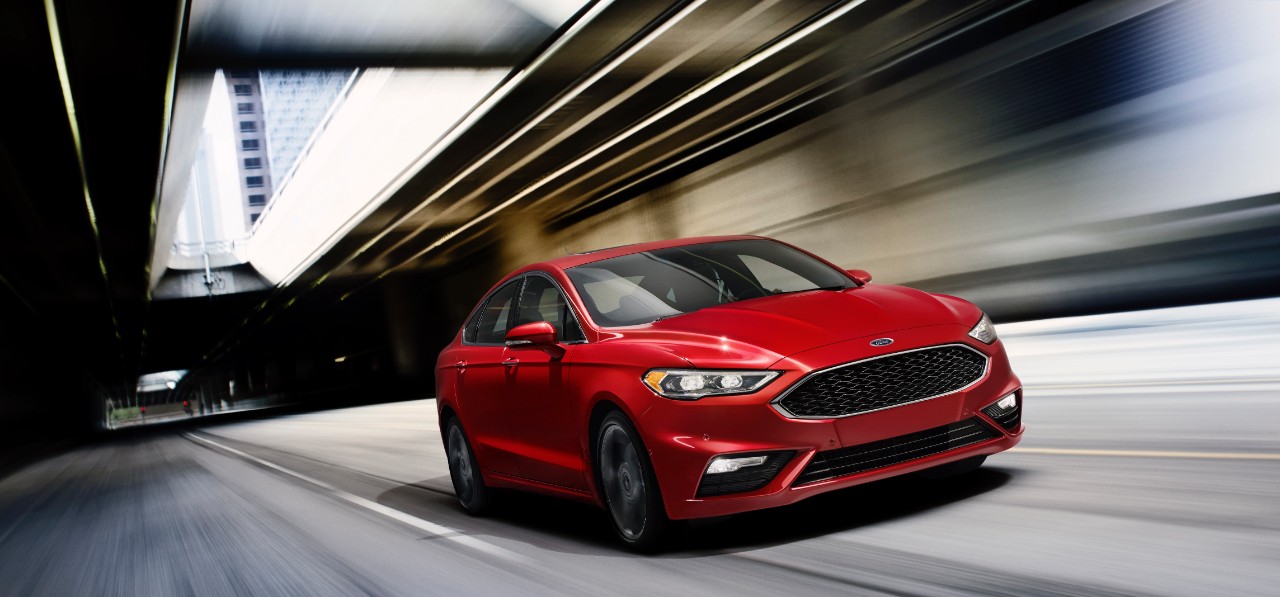 How it works
Ford's pothole mitigation technology works by detecting potholes and catching the car's wheel before it has a chance to drop all the way into the pothole .
The vehicle comes equipped with on-board computers that analyze multiple signals collected from 12 high-resolution sensors  and then adjust the dampers every two milliseconds for efficient vehicle response-time. So, when the edge of a pothole is detected, the car's computer quickly adjusts the dampers to their stiffest settings so the wheel doesn't fall as far into the pothole.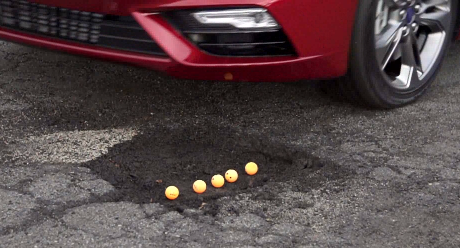 This is effective because the tire and the wheel won't drop as far down so they won't hit the other side of the pothole as violently, minimizing damage. The rear suspension also sends a signal from the front wheel as a pre-warning to the rear wheel well before it reaches the pothole.
"We tested and tuned this system by driving over countless potholes – subjecting Fusion V6 Sport to the brutal, square-edged potholes of our Romeo Proving Grounds to finesse the software," said Jason Michener, Ford continuously controlled damping engineering expert. "It was long hours of not very pleasant work, but the results are well worth it."
The new Fusion V6 Sport with continuously controlled damping and pothole mitigation technology arrives will hit Ford dealerships this summer.