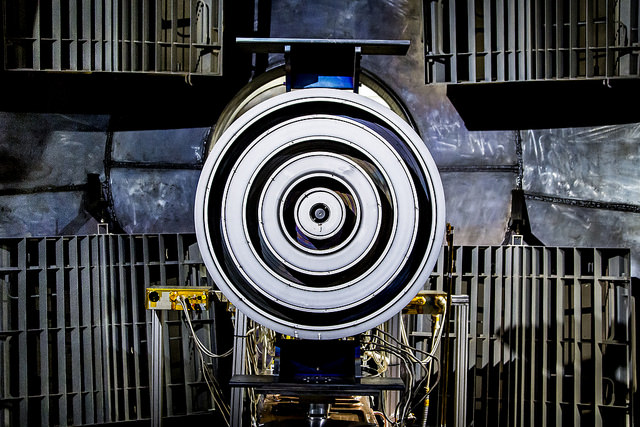 When humans finally start traveling to Mars, they may do so aboard a spacecraft equipped with engines designed by the University of Michigan.
At least NASA thinks so, which is why it decided to fund the building of a spaceflight propulsion system that is designed around the thruster built by U-M Engineering professor Alec Gallimore.
The thruster, called the X3, will be part of NASA's Next Space Technologies for Exploration Partnerships  (NextSTEP), which encompasses a set of projects aimed at improving small satellites, propulsion and human living quarters in space. The entire program launched in an effort to send humans to the Moon and Mars.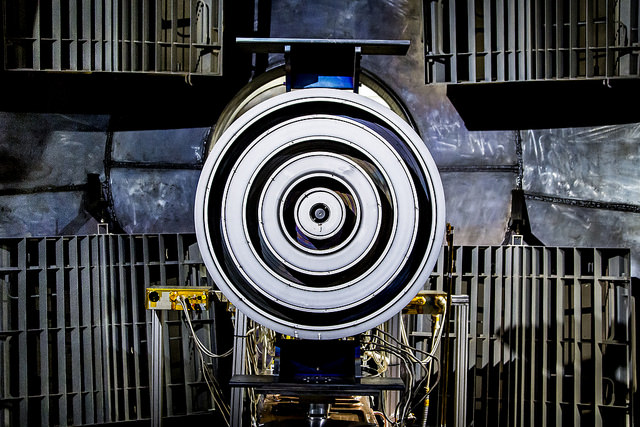 The propulsion system, the XR-100, will be developed by Aerojet Rocketdyne and the U-M X3 will be a critical part of it.
The XR-100 isn't a sealed deal though. The system will compete against two other designs that rely on ejecting plasma. However, the X3 does have some tricks up its sleeve, including 200 kilowatts of thrust power, small and lightweight composition, and its Hall thruster which is already being used to maneuver satellites around Earth.
"For comparison, the most powerful Hall thruster in orbit right now is 4.5 kilowatts," said Gallimore.
While 4.5 kilowatts is enough power to move satellites around in orbit, it isn't enough to support human missions to deep space.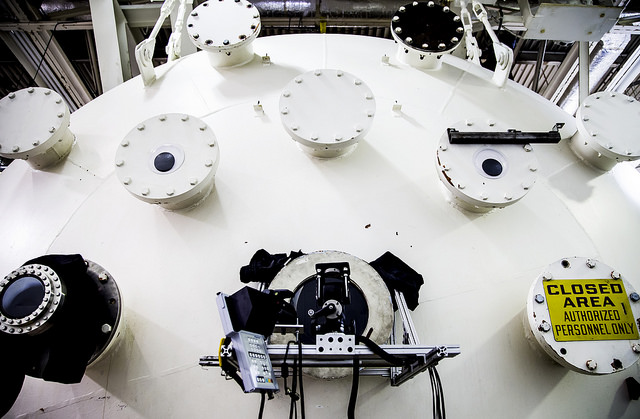 So how can this contraption get a spacecraft to space? Much of the power is in the Hall thruster, which works by accelerating the plasma exhaust at high speeds. A current of electrons spirals through a circular channel and runs into atoms that are fed into the chamber. The collisions knock electrons off the xenon atoms and turn the xenon into positively charged ions.
"When they're ionized, the xenon atoms can shoot out at up to 30,000 meters per second, which is about 65,000 mph," said Gallimore.
Aerojet Rocketdyne will build two major components around the X3: a power-processing unit for delivering electricity and  a system for feeding xenon gas from high-pressure tanks into the channels.
"If I had to predict, I would say this thruster would be the basis for sending humans to Mars," said Gallimore.