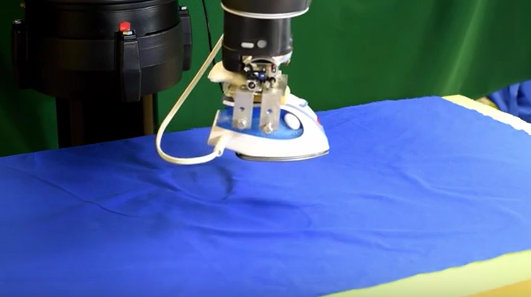 Many people feel burdened by the task of ironing all the wrinkles out of their garments. With this in mind, researchers from Columbia University developed a robotic arm that will do it for you.
According to the team's research paper, "Multi-Sensor Surface Analysis for Robotic Ironing," developing a robot to carry out this household chore isn't exactly a simple task.
The team used a Baxter robot along with Kinect depth sensors, a Kinect RGB camera and additional light sources. The robot was able to grasp the garments, fold, un-fold, place the iron the surface, flatten out the clothes, and then fold them up.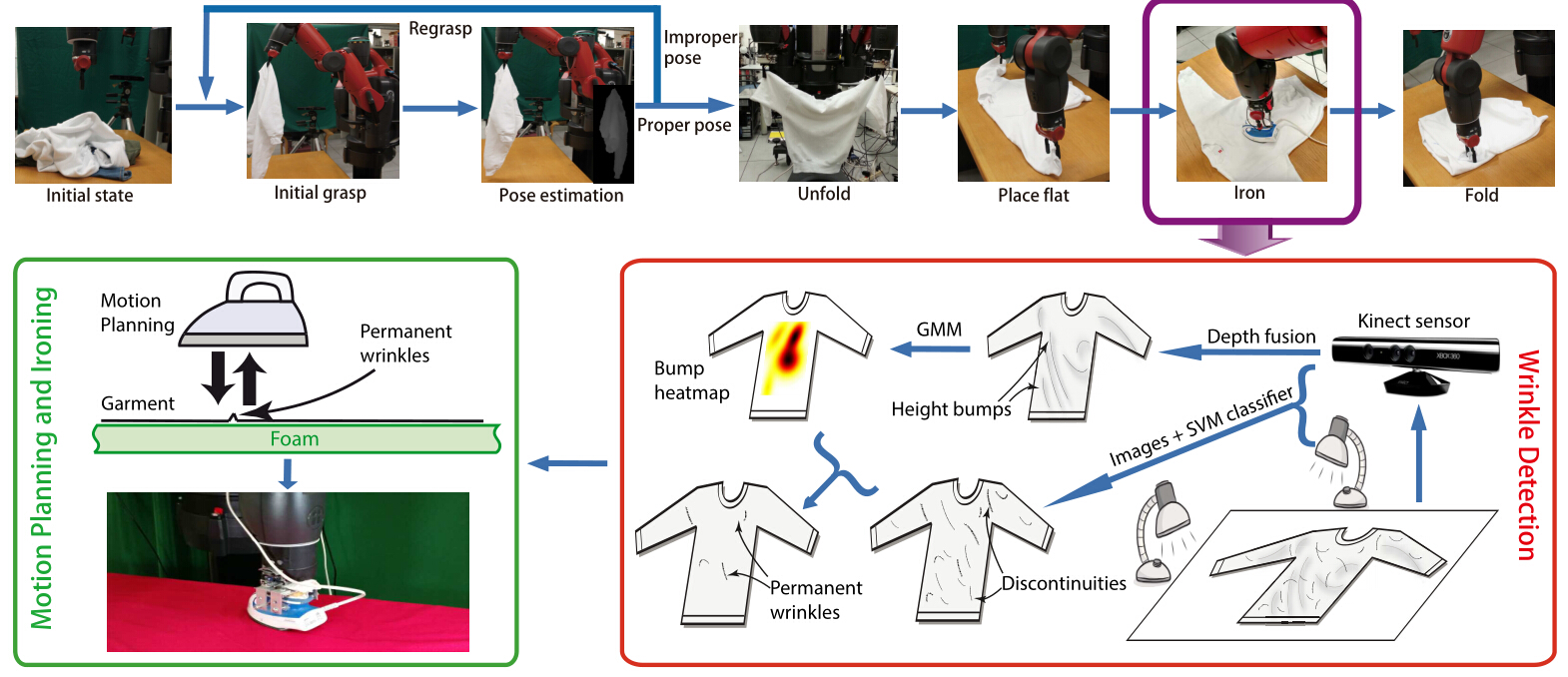 "We analyze the surface by first using a curvature scan by a Kinect sensor to find height bumps, which should not be included in the ironing. Then by using a discontinuity scan with two light sources, and a SVM based classifier to find discontinuities on the surface. Combining results from the two scans, permanent wrinkles can be detected and represented as line segments," wrote the team, in its paper.
Watch the robot in action: