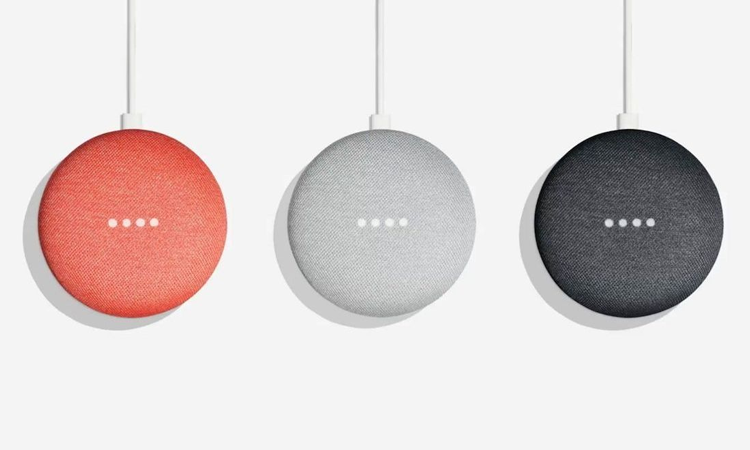 Google Home Mini Recording Bug Fixed By Google
The worst case scenario has seemingly come true for Google and its new smart speaker, the Google Home Mini, as a small number of them have been recording when they shouldn't have, leading to Google disabling one of the speaker's features.
Artem Russkovskii at Android Police said a malfunction with the top sensor caused his Home Mini to listen in on sounds randomly and without him asking it to. That sensor acts as a button, which you can long press to speak to Google Assistant. In Artem's case, it seemed to think he was pressing it when he wasn't and started listening.
Google has acknowledged the problem and told Wareable in a statement that the problem affects "a small number" of devices. It said it has rolled out a software update that will deactivate the touch feature completely, meaning you'll only be able to wake the Assistant with your voice.
"We learned of an issue impacting a small number of Google Home Mini devices that could cause the touch mechanism to behave incorrectly," said a spokesperson. "We rolled out an update on October 7 to mitigate the issue.
"I checked my own Mini by going into Google's activity portal (if you want to look at your own, you can do so here) but nope, a few questionable song choices, but I take full responsibility for all of them.
The Google Home Mini isn't available to buy until 19 October, but they're already in the hands of a few journalists and winners of some promos Google was running. To Google's credit, it's acted fast and it seems the problem has already been nixed.
But obviously it's not an ideal solution, and Google told Android Police that it's working on a long-term fix for the problem, whatever that may turn out to be.