GoPro, the action camera company announced on Wednesday that it would be dabbling with drones and virtual reality.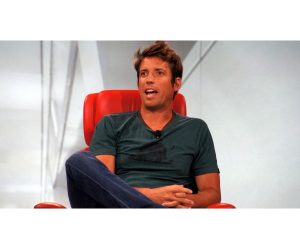 At Re/Code's Code Conference, CEO Nicholas Woodman unveiled the company's new virtual reality device –the Six-Camera Spherical Array – which can mount onto GoPro cameras and record footage that can be viewed on virtual reality headsets such as Oculus.
Woodman said the camera maker decided to build their own drone when they realized the growth of the sector reminded them of the early days of the GoPro business.
"I think that it's core enough to our business that it makes sense for us to make our own," said Woodman.
"For VR to be appealing to non-gamers, it's gonna need content, photo and video content," Woodman said. This GoPro spherical rig could be the source of some of that content. It's like a poor mans's Jaunt device, a VR content capture product recently used to record an immersive Paul McCartney concert experience.
To stitch together the six photos or videos, GoPro enlists technology from Color, a French company it acquired earlier this year. The software pulls the images and videos together into one 360-degree environment. There's also a mobile app that lets you view the content either by moving your finger around the screen or by sitting in a spinning chair and rotating around to see the 360 environment.
Obviously, most people can't afford six GoPros. Woodman said the spherical rig is mostly for prosumers, pros and brands looking to create immersive VR content.
Woodman did not reveal the cost of the device at the conference but said that the final product will arrive at the end of the year.