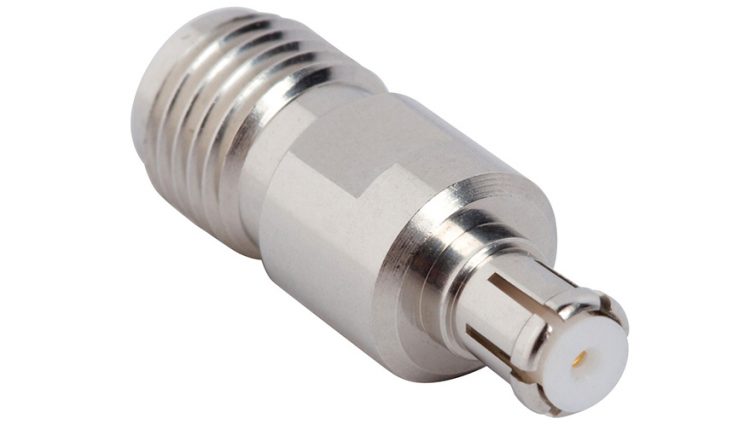 Amphenol RF
It has been announced that Amphenol RF has expanded its newly developed HD-EFI product line to include adapters. These HD-EFI to SMA adapters offer additional convenience for customers allowing them to transition to this 50ohm micro-miniature interface.
HD-EFI adapters are available in smooth bore and limited detent jack, and straight plug configurations. They are designed for excellent mechanical and electrical performance up to 6 GHz with machined brass bodies and gold plated, beryllium copper contacts.
The HD-EFI series is ideal for blind-mate situations and mating multiple RF lines between printed circuit boards. These connectors are designed specifically to maximize radial and axial float in board to board applications.
Amphenol RF is a manufacturer of coaxial connectors for use in radio frequency, microwave, and data transmission system applications. Headquartered in Danbury, Connecticut, USA, Amphenol RF has global sales, marketing and manufacturing locations in North America, Asia and Europe. Standard products include RF connectors, coaxial adapters and RF cable assemblies. Custom engineered products include multi-port ganged interconnect, blind mate and hybrid mixed-signal solutions.