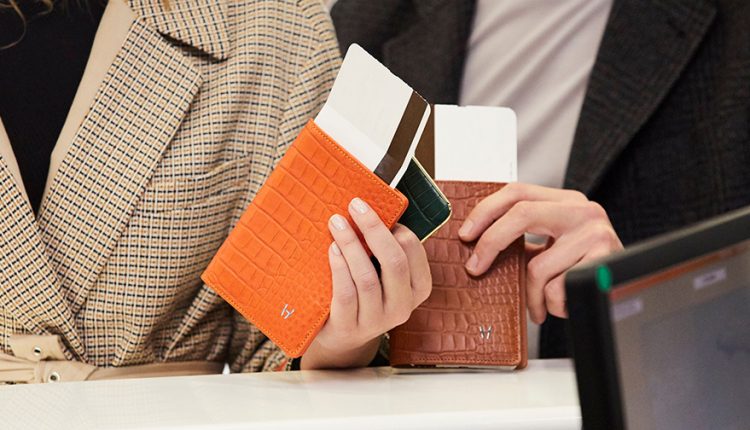 Hadoro
Staying true to its roots and creating tech-inspired accessories, Hadoro designed an essential smart accessory for any modern globetrotter in partnership with Chipolo. Chipolo is a Bluetooth enabled tracker that connects the passport cover to the Chipolo App. A misplaced or lost item can be located in the App at any time.
A smart passport cover that connects to a phone is a solution for travel or everyday use. Passport, credit cards, small-sized documents, and cash can be safely stored away and easily traceable. This accessory is the perfect combination of tradition and technological functionality.
The cover has the classic design of a leather accessory with two leather variations. The exterior is executed in either alligator, with the pattern taken from the center of the hide, or soft grained calfskin and smooth calfskin of the matching color on the interior. Inside, there is a flap for the passport, another one for documents, and a card slot. The tracker is stored on the left side, right underneath the H on the front of the passport cover.
It is incredibly easy to keep track of the subtly stylish Hadoro Passport Cover. Download the Chipolo App and register your tracker. To locate the passport cover, ring it from the App. When the passport cover is out of range, the App will make an alert with sound notification. Its last location will show on the map. To locate your phone, press the H on the front of the passport cover to send an audio notification to the phone.
Chipolo App is available for both IOS and Android devices. The device is completely wireless and uses Bluetooth 4.0 low power, and low battery spend technology with the range of up to 60m. The battery lasts for up to one year. Two tracking devices come with every passport cover.