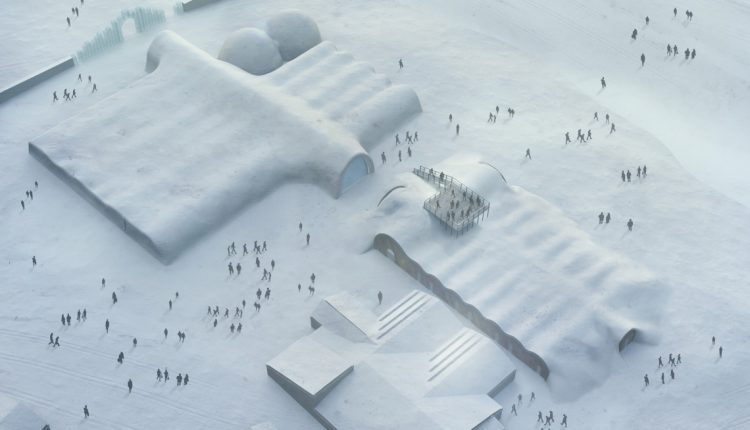 In a part of Sweden called Jukkasjärvi, about 124 miles north of the Arctic Circle, the sun stays up in the sky for 100 days.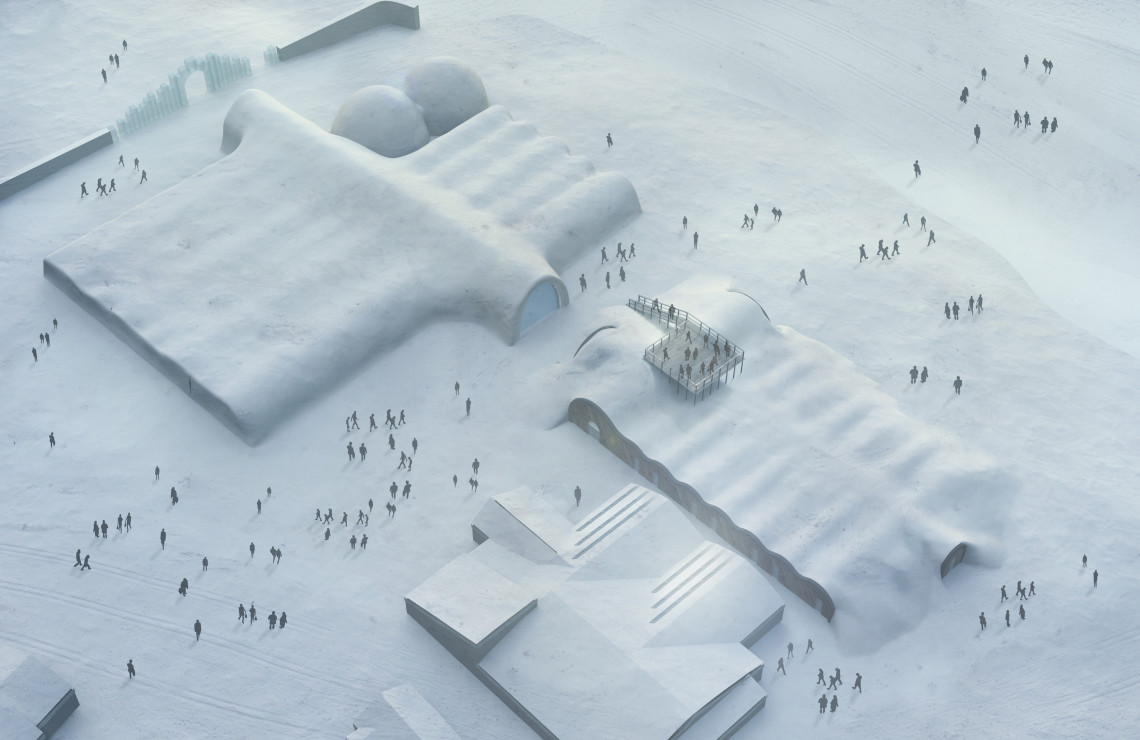 Here visitors can engage in a sub-zero ice experience, called the Ice Hotel, which include a bar, art gallery and suites for overnight stays. Now it will be available 365 days of the year, composed of ice suites that are kept cool by the sunlight.
The team behind the hotel announced plans to create a sustainable addition to the over 12,00o square foot hotel.
"This ground-breaking initiative lets our guests decide whether they want to combine ICEHOTEL with dog sledding and northern lights, or hiking under the midnight sun. It just lets us meet the desires of our clients in a way whole new way," said Ice Hotel founder Yngve Bergqvist.
The sketches reveal smooth ceiling arches designed with traditional methods and modern sustainable energy. The building will harness the near-constant daylight that the region above the Arctic Circle encounters in the warmer months of the year and plans to run the building solely on solar power during the summer months.
"The midnight sun offers unique conditions for producing electricity using solar power, as it allows us to generate power throughout the night" said Jon Malmsten, advisor general at solar company called Solkompaniet.
The new solar addition could be completed by the end of 2016.