Browsing through Internet news in the recent months, one recurring theme has been the rise in medical technology and advancements that will propel the medical field to new, unimaginable heights.
Just last month, personal aerial vehicle company, eHang teamed up with Lung Biotechnology with the goal of deploying 1,000 drones that would deliver organs for transplants. At the same time, researchers from University of Illinois at Urbana-Champaign and the University of Washington School of Medicine introduced a new thin electronic sensor capable of monitoring brain health after injury or surgery and then simply dissolving once they are no longer needed.  These are just two recent examples of the role technology is playing in healthcare.
Though these are eye-catching examples, one company that has been making strides in everyday medical technology since the early 1900s, with the patenting of its "Coolidge" hot cathode, high vacuum x-ray tube, is GE Healthcare.
The company has been monumental in developing medical innovations ranging from its CT technology to ultrasound equipment.
GE Healthcare partners with a range of customers worldwide to develop sustainable solutions for their medical needs. It also contributes its technology to research programs. One such program is the UK-based project Dementias Platform UK, which is conducting the world's largest study in dementia (over 2 million participants). For this project, GE has provided the program with four of its PET/MRI scanners to make in-depth analysis possible.
Instruments like MRIs and CTs are still incredibly important to the medical field, however, when you look at how the healthcare industry is evolving, there's no question that the hospital of the future is within reach.
When you think of the hospital of the future, you may picture a set of robotic nurses and doctors, which is not a far-off concept considering Japan has already tested this idea due to a shortage in nursing staff and one of the longest life expectancies in the world. In fact, many robotics companies are toying with the idea of the "Robotic Nurse," but they are currently only capable of helping patients physically move around or perform simple tasks like taking vital signs or delivering medicine. No fully-autonomous robotic nurse exists right now though, mostly because creators have to determine a way to program a machine with reliable ethics and sound decision-making skills.
But this is not what we mean when say "hospital of the future."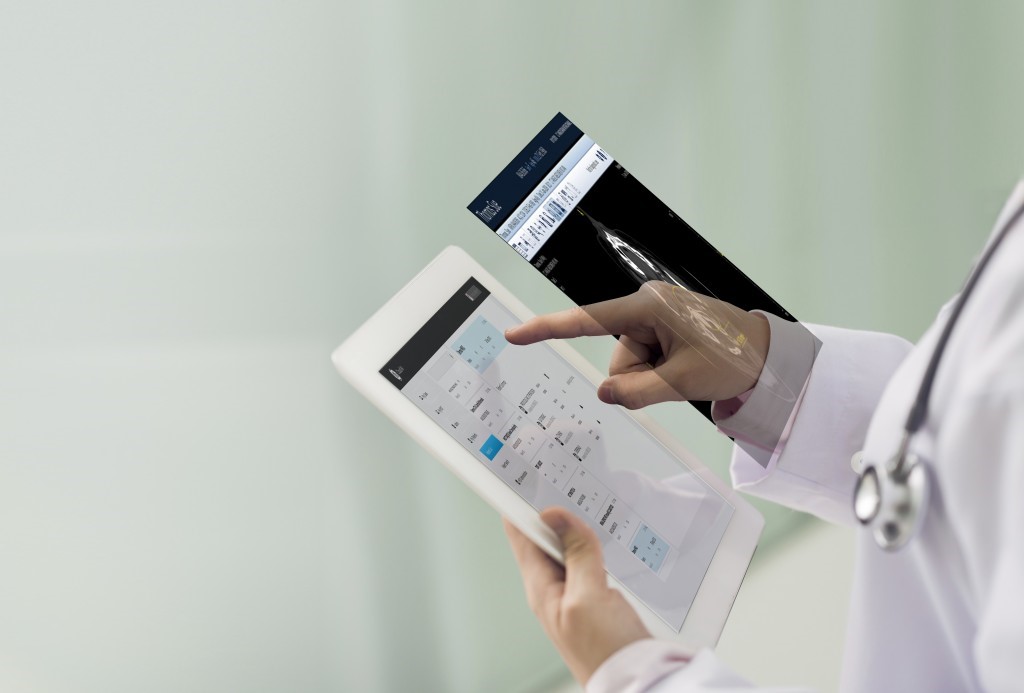 According to GE Healthcare, one important aspect of this futuristic hospital is Big Data.  Many doctors are already making the switch to more digital practices, but the company believes that the technology will one day be common practice, allowing patients to take part in the management of their conditions as well.
"Medicine is becoming increasingly data-focused, algorithmic and predictive," said John Flannery, GE Healthcare President and CEO.
One example of this that the company provides is that of algorithms that are being designed to compare the ultrasound scans of expectant mothers to those in the wider population, in order to improve the diagnosis of genetic defects in unborn babies. This data would be hosted in the cloud and accessible to any clinician with a secure Internet connection, which means doctors will have more information to make medical decisions.
This increase in digital methods could enable better collaboration among healthcare providers, too.
In keeping with this digital trend, GE launched the first industry-specific cloud, GE Health Cloud, which provides solutions designed for the healthcare industry to deliver better outcomes.
"Ultrasound and MR, for instance, can deliver huge value when married to IT. The GE Health Cloud is going to transform the industry massively," added Flannery.
The Health Cloud deals with the "nitty-gritty" paperwork aspect of healthcare and lets doctors spend more time with patients.
This cloud-based aspect of the medical field will be of importance in this year's Rio 2016 Olympic Games, where GE Healthcare will make a plethora of its imaging technology and software available to physicians from all of the competing countries.
The company will provide MRI scanners, ultrasounds, X-rays, and medical imaging software to enable diagnosis, treatment and health monitoring for the athletes involved,
The Olympics will welcome the first-ever use of cloud-based medical records keeping. GE Healthcare's Centricity Practice Solutions (CPS) will collect medical information like scans, medications, and allergies and then send them to the cloud instead of using age-old paper records.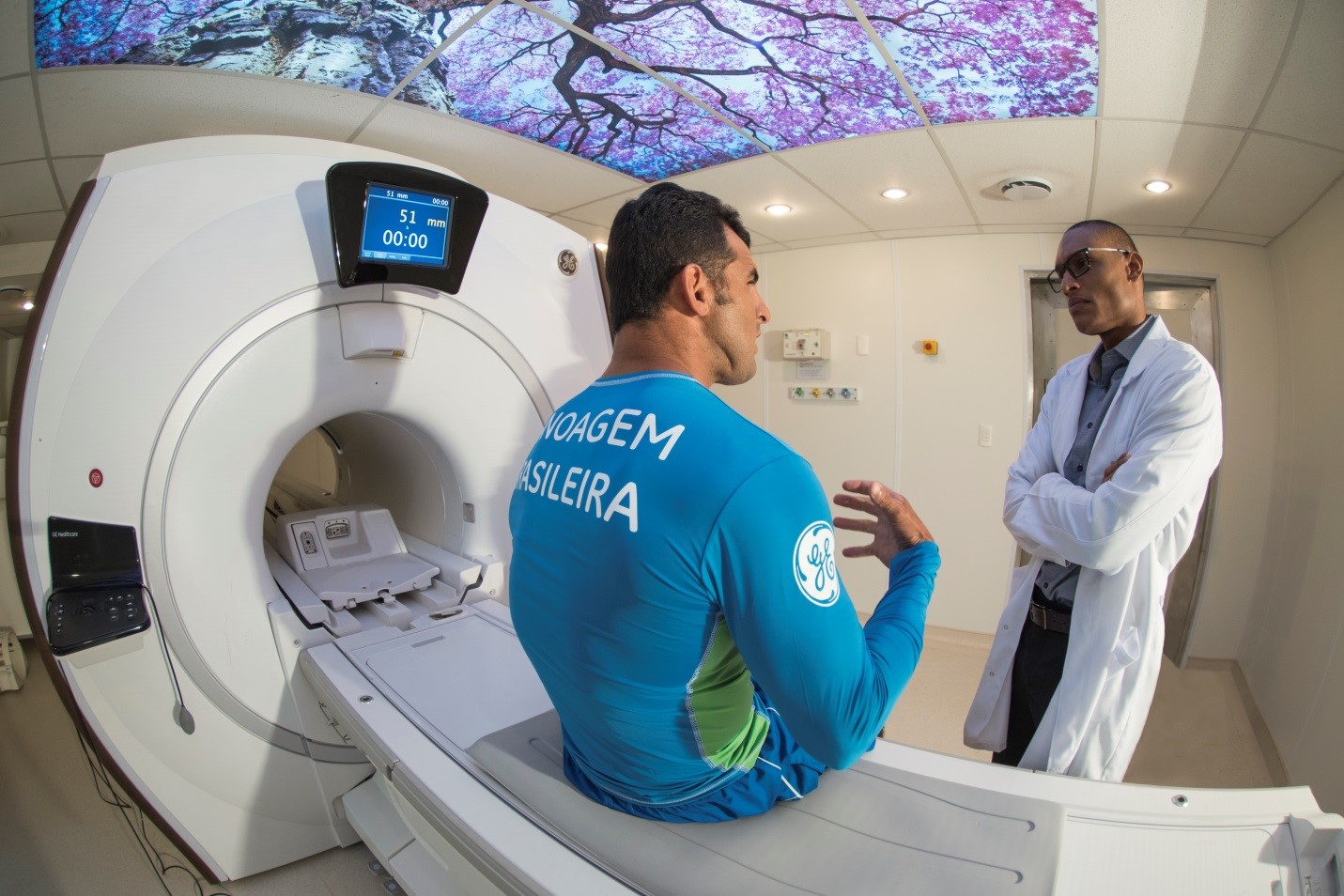 By tracking and storing that data, medical teams will be able to analyze and develop new ways of improving athletes' health and preventing injuries.
In keeping with Big Data and algorithms capable of analyzing health conditions, it is important to point out the growing wearable device market. Though it may seem unrelated, Global Industry Analysts Inc., predicts that the global market for wearable medical devices will reach $4.5 billion dollars by 2020 due to the growing need for management of chronic conditions and increased healthcare awareness.
The data retrieved from such devices can be analyzed by algorithms, like the one employed by Exist, a web app that works across your desktop, tablet, or mobile device to gather, track, and study your wearable device data.
A shift to cloud-based health models could impact the industry by increasing transparency, allowing patients a wealth of information at their fingertips, increasing understanding of disease and health, and converging clinical and financial relationships to heighten the understanding of healthcare and cost metrics.
As with any medical advancement, the goal is better care and life-saving outcomes. The real power of Big Data will lie in the industry's ability to gain insight from the growing pool of information sources now accessible.