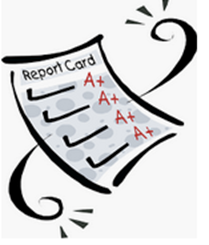 How Did IEEE do Predicting 2021?
People often take New Year's predictions with a grain of salt. And, in some cases, that's wise. HOWEVER, the IEEE Computer Society (IEEE CS) is showing us its scorecard for 2021 Technology Predictions. Their score? A collective grade of B- and that's not bad—especially for a COVID year.
Here are some of their predictions, but for more detail, check out the complete press release:
Remote workforce technologies (graded A)
HPC as a Service (graded B+)
In-memory computing (graded B)
Machine Learning (ML for additive and subtractive manufacturing (graded B)
Cyberweapons (graded B)
Social distancing technologies (graded B)
Reliability/safety challenges for intelligent autonomous systems (graded B-)
Synthetic data for training ML systems free of bias (graded B/C)
Disinformation detection (graded B/C)
Low latency virtual musical rehearsal and performance (graded B/C)
Trustworthy and explainable AI/ML (graded C+)
Election security/social medial controls (graded C)
The authors who initially made the predictions in November 2020 evaluated their predictions individually. They used averages and standard deviations as a basis for the discussion that eventually resulted in the final rating. Sign up to receive the 2022 Tech Predictions to be announced in January.