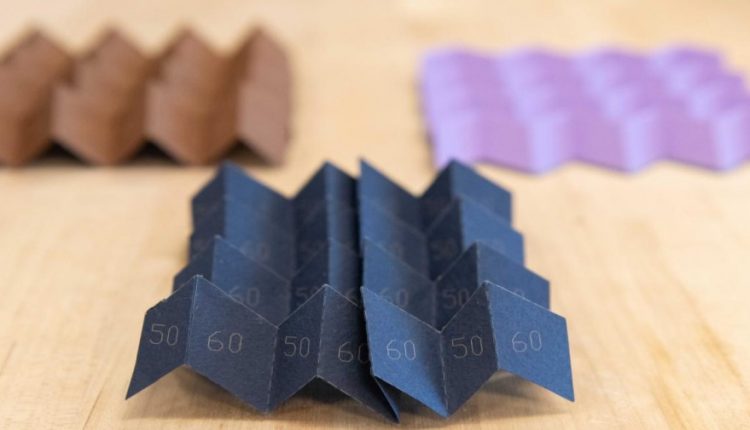 Hybrid Origami Makes Reprogrammable Mechanical Properties Possible
By Ruth Seeley
A new type of origami can morph from one pattern into a different one, or even a hybrid of two patterns, instantly altering many of its structural characteristics.
Origami-based structures have been used to create deployable solar arrays for space, adaptable acoustic systems for symphony halls and even crash protection systems for flying drones.
The researchers from Georgia Tech's School of Civil and Environmental Engineering developed this new origami that has the potential to unlock new types of origami-based structures or metamaterials that leverage the characteristics of two types of origami.
"This hybrid origami allows for reprogrammable mechanical properties and the ability to change those properties while the material is in service," said Glaucio Paulino, a professor in the Georgia Tech School of Civil and Environmental Engineering.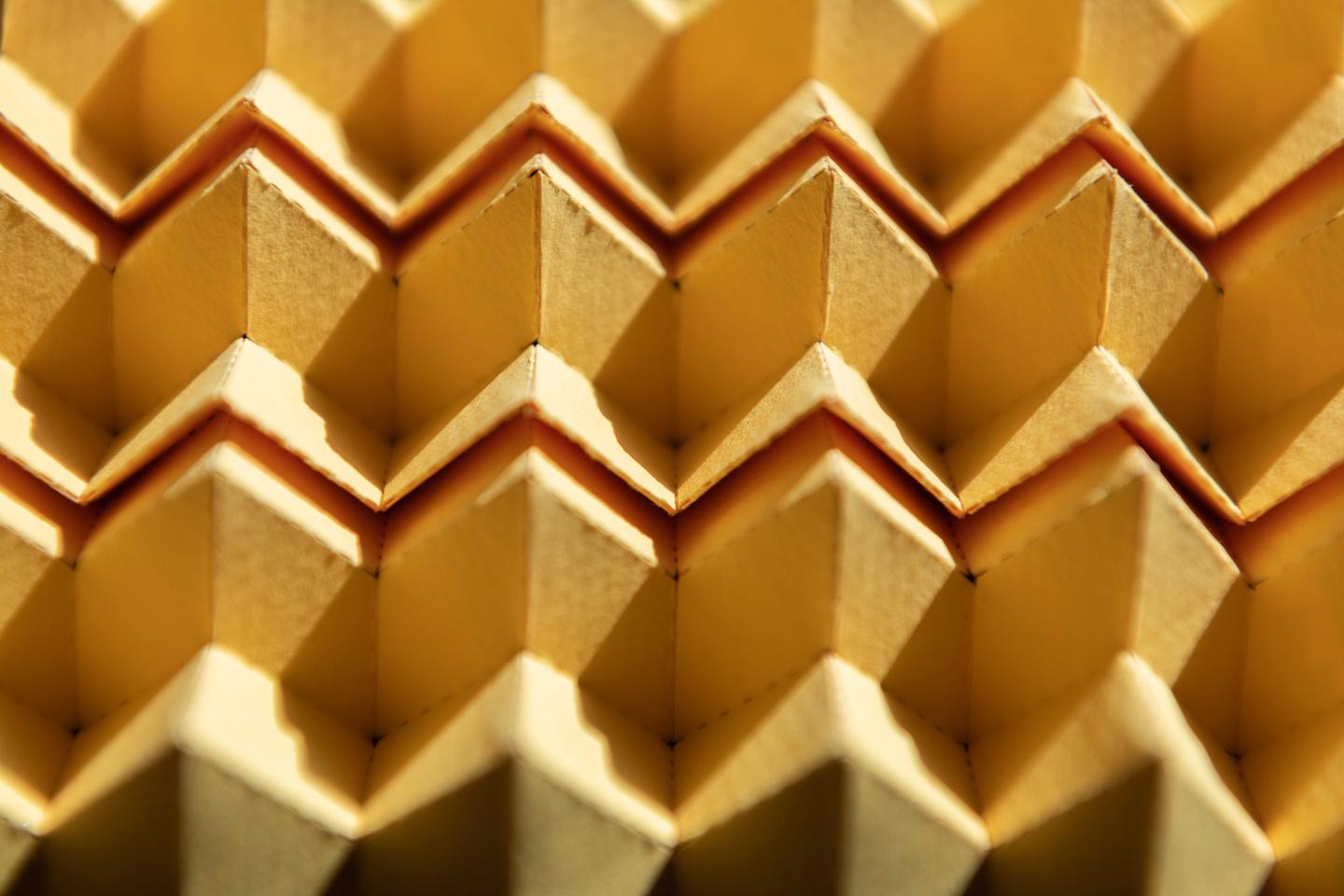 How they did it
The researchers started with two types of origami patterns: the Miura-ori and the eggbox, both of which can be formed into sheets of repeating patterns. The Miura-ori looks like rows of folded zig-zags, while the eggbox pattern resembles a mountain range with repeating peaks and valleys.
Both can be compressed into very small spaces, but when expanded they behave differently from one another in how they respond to bending. The eggbox pattern resembles a dome when bent, and the Miura-ori takes the shape of a saddle.
The new origami pattern achieves its morphing ability by redesigning the geometry of two of the four planes that comprise one section of the origami. By shrinking those two planes on one side, it enables their creases to shift from a mountain to a valley, folding in the opposite direction. The transition from peak to valley can occur regardless of whether the origami is formed from a flexible material such as paper or a rigid material such as metal.
Origami-based structures for acoustic systems, for example, could change how they bend to potentially offer an even greater range of resonant responses, while drone crash protection systems could potentially offer other customization options or alter aspects of its impact resistance.
Source:  Georgia Institute of Technology