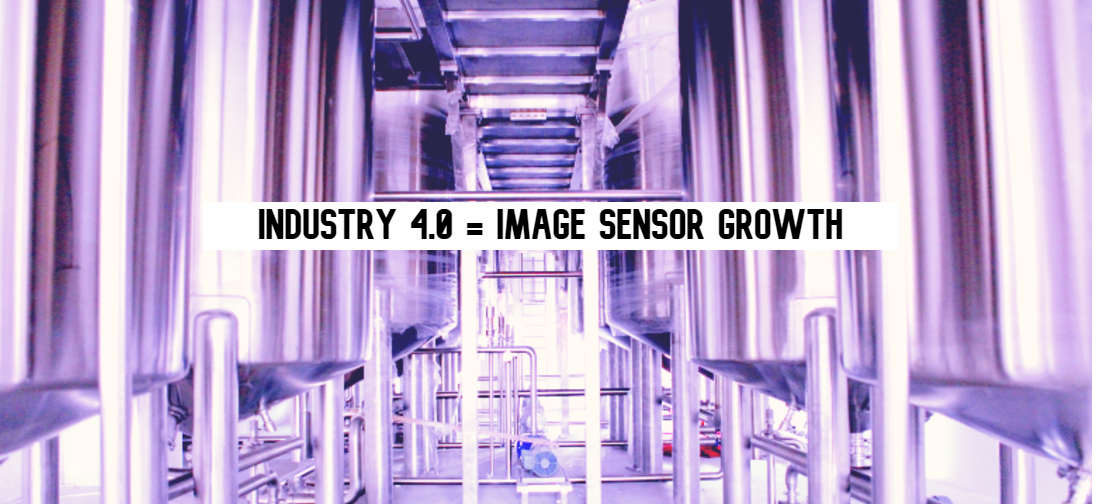 The image sensors market is expected to reach $29.13 billion by 2025. This growth can easily be attributed to the increasing applications of image sensors in the automotive and industrial sectors.
Many industrial applications no require machine vision, which is expected to launch the industrial image sensor market to grow at a CAGR of 10.94% in the forecast period. The upcoming wave of Industry 4.0 will utilize image sensors for automation of manufacturing processes to achieve efficient production through a network of vision systems that will monitor operational processes. Going forward, image processing is poised to have great significance in industries for workflow management, inspection and quality assurance applications. This will drive the usage of image sensors in the industrial environment. Industrial cameras incorporated with image sensors and machine vision systems can take part in inspection, predictive maintenance, process control, robot guidance systems and track and trace applications.
In countries such as Italy and Germany, the government is becoming increasingly supportive of adopting Industry 4.0 technology aiming to increase investments into innovation and technology. Similarly, Germany started a strategic initiative 'Industrie 4.0' to establish itself as a leader in advanced manufacturing solutions.
3 Market Growth Drivers
Medical Imaging
Medical diagnostics is a surging application field for image sensors. Growing scope for imaging diagnostics in the medical industry is anticipated to improve the market for medical image sensors, which is mainly driven by applications of image sensors in endoscopy and X-ray imaging. Emerging endoscopy solutions such as capsule endoscopy and disposable endoscopes are poised to fuel the growth of the market. An increase in therapeutically treated ailments such as cancer and gastrointestinal diseases coupled with growing patient preference for minimal abrasive surgeries are boosting endoscopy applications globally.
Dual and Triple Cameras in Smartphones
Additionally, smartphones are driving the market growth with the growing adoption of dual, triple and quadruple camera setups. Penetration of dual camera smartphones rose from 3% in July 2016 to 42% in July 2018. Owing to excessive competition amongst market players, companies are forced to tinker with traditional camera setups and grab consumer attention with new features and technological developments, which is leading to an increase in the number of image sensors used in smartphones.
Investment and Funding in Image Sensor Tech
MultiVu in May 2019 announced that they have received $7m as seed funding for development of 3D imaging solutions using a single image sensor instead of the usual practice of two sensors. The company believes that the project will make 3D imaging solutions more affordable.
In October 2018, Sony announced plans to invest $5.3 billion into the production of image sensors over three years through fiscal 2020, and position itself for the rise of technologies such as autonomous driving and Internet of Things.
For more information, download a full market report on this topic.