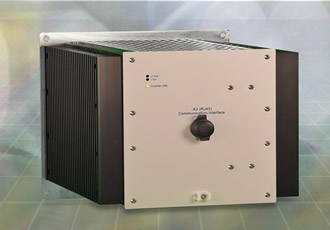 Inverters/Frequency Converter Series Utilizes New Communication Interfaces
Schaefer Inc. announce the CI, IT, IV, and K Series of single or three-phase Heavy Industrial & Mil Inverters & Frequency Converters with CAN, Ethernet, Modbus and Analog communication interfaces for mission critical applications. These highly reliable, fully-customizable "built-to-project" pure-sine-wave inverters offer 10Vdc to >1,000Vdc+ input voltage and 200VA-3MW output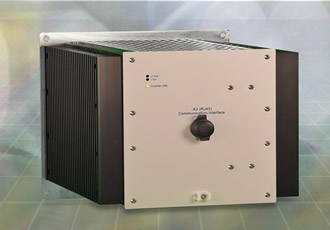 voltages. Some of our highly advanced designs feature an integrated UPS function, static switch(SS series), battery charging (B series) and/or parallel capabilities (N+1). Schaefer designed and manufactured – not manufactured by a third party/not a private label series.
Features include continuous short-circuit protection, automatic restart after over-voltage shutdown and surge capability. Operating temperature is -20ºC to +75ºC, with -40ºC as an option. Optional features include AC/DC inputs & AC/DC outputs, Multiple output voltages, remote on/off via various inhibit configurations, input inrush and surge protection, mains synchronization, input reverse polarity protection, output voltage adjustment potentiometer, output voltage and frequency monitoring, increased mechanical strength, tropical (conformal coating) protection, low and high IP rated, liquid or air-cooled, parallel and redundant operation. Heavy industrial and military versions are available.
Safety and construction protection according to EN 60950-1/EN 50178. EMI to EN 61000-6-4, class A, option class B available. Optional: Mil-Std-1399 type 1 and type 3, Mil-Std-461, Mil-Std-1275, Mil-Std-1332, Mil-Std-810, Mil-Std-901, Mil-Std-167, Mil-Std-704, etc…
COTS, MOTS and custom-tailored to meet your specific application requirements.