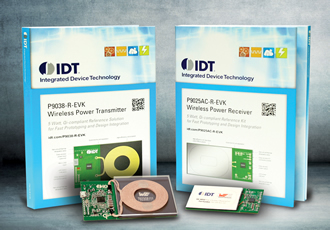 Finalists Selected for Contest Seeking Novel Applications for IDT's Wireless Power Kits
Integrated Device Technology, (IDT), announced that 30 finalists have been selected from 119 entries in a contest to develop a novel application for IDT's wireless power reference kits. Introduced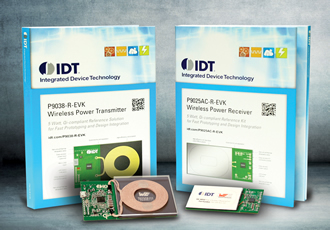 in August for the mass market, the 5 W kits provide proven wireless power technology in a format that can easily be integrated into designs, enabling developers not familiar with the intricacies of wireless power to incorporate the capabilities into a broad range of products. The contest is hosted on the Hackster website.
"We have been absolutely overwhelmed by the response and the diversity of ideas submitted," said Laurence McGarry, director of product marketing for wireless power at IDT. "We have seen enormous interest and traction since introducing these kits to the market, validating that wireless power has crossed the chasm from early adoption to a broad range of use-cases and applications."
The 30 innovators have been sent the wireless power kits and must now build their projects using the kits and Digi-Key's Scheme-it tool. Winners will be announced March 6 and will receive Samsung products wirelessly powered through IDT chips.
Ideas that made the preliminary cut include a wirelessly powered:
environmental sensor
mouse and keyboard
auto-recharging dog tracking collar
kid-safe table charger
Additional entries included a:
Floating wireless ambient light
Wireless power case for Arduino Uno