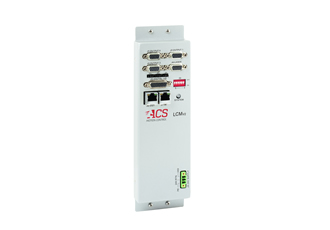 Laser control module enables high quality micro-machining
ACS Motion Control has developed a laser control module that enables direct control of the laser source to deliver precise laser micro-machining and increased throughput. The LCMv2 series EtherCAT slave module provides a wide range of functions including digital pulse modulation for dynamic power control, output pulses or gating (on/off) signals synchronized to positions along a 2D-6D motion path, programmable operation zones, and more.
Featuring a universal electrical interface, the LCMv2 can control practically any laser designed for processing or machining applications. Besides the high speed laser control signal output, the LCMv2 includes a dedicated safety interlock input, fault input, and enable output. Additionally, 8/8 general purpose digital I/Os are available for application/laser specific functionality.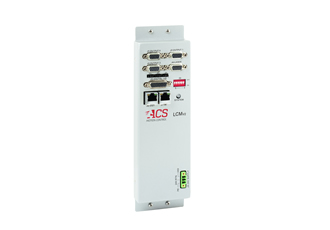 "The LCMv2 series EtherCAT slave module is specifically designed for high precision laser processing and machining applications. By dynamically controlling laser power and pulse positions, the LCMV2 series enables higher throughput for the highest precision processing micro-machining applications," said Ze'ev Kirshenboim, ACS Motion Control President.
The LCMv2 is fully configured and commanded by any of ACS' line of SPiiPlus motion controllers. Advanced motion trajectory generation options and native G-Code programming support minimize development and optimization effort for the machine developer, resulting in shorter time to market.