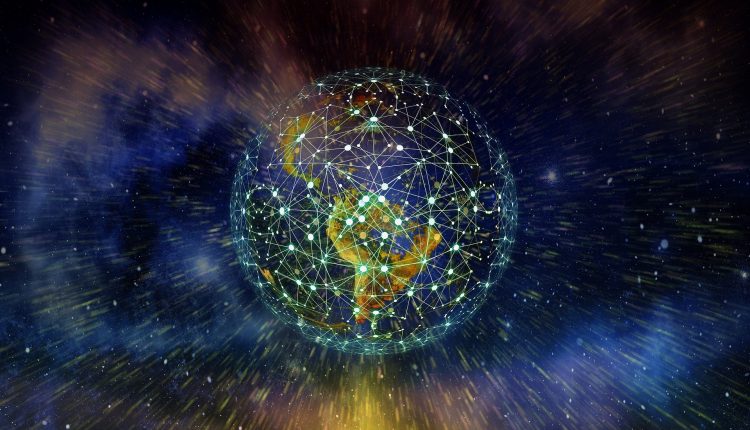 LoRaWAN-connected Asset Tracking Solutions Now Available
If you need to improve the management of your various mobile assets, to ensure the safety of your employees while operating an industrial facility, a construction site, a building or a hospital, you should check out the solutions offered by McCool Controls & Engineering, an Actility & Abeeway Partner working to spread smart IoT solutions for different industries and verticals such as construction, healthcare, manufacturing, pharmaceuticals and smart buildings.
Smart Buildings 
McCool Controls offer end to end solutions, making smart buildings easy for their clients.
Real-Time Locating Systems (RTLS) are now fundamental for Smart Buildings, enabling applications like indoor and outdoor tracking. These features open possibilities like safe returns to work after the COVID-19 crisis by creating occupancy heat maps, contact tracing and virus contamination mitigation, Indoor Air Quality Monitoring (IAQ), real estate optimizations or booking systems to reserve rooms, desks or EV chargers and staff shifts planning.
As an example, the city of Gießen now monitors air quality in schools to control the spread of COVID-19, and McCool Controls is now making buildings safer, dynamic, responsive and intelligent, whilst reducing their environmental footprint and simultaneously delivering a safe and comfortable space for employees which enhances their well-being and productivity, without the reduction of floor space.
Smart Health
McCool Controls deploys solutions against COVID-19, which allow to create occupancy heat maps, proximity detection and contact tracing, virus contamination mitigation, keeping within hand hygiene compliance or environmental and temperature monitoring.
Abeeway Smart Badge have been used in various Smart Health related use cases like to protect Zoeti's workers in Japan from COVID-19.  This was done by equipping each employee with a compact wearable badge, which enables easy monitoring of interactions within the common areas, also working alongside security badges for access control.
Indoor and outdoor tracing is also possible through these solutions, which also offer the possibility of patient wayfinding, medical devices tracking or patient ER/OR tracking, easily creating panic buttons so that patients can be localized in case of having an emergency, or pharma refrigerating tracking, to keep in the know of location, tracking and temperature control of medicines.
Smart Construction
Gain complete fleet visibility, worker protection on construction sites, keep equipment secure and localized and gain operational efficiency through IoT!
McCool Controls solutions are based on Abeeway tracking devices that allow multiple operating modes like motion tracking and geo zone detection, also managing other features like geofencing, edge computing for proximity detection and exposure assessment, leak detection, cloud connectivity, and many more, while being waterproof, rechargeable, and including long-life batteries,
These devices versatility is making them perfect for countless use cases like the Red Sea giga project in Saudi Arabia, where more than 39,000 badges have been deployed to connect construction workforce and 3,000 vehicles in real-time, or also the Bouygues Construction's projects, where 20,000 trackers have been deployed.
The use cases are using:  the Abeeway Smart Badge, a portable multi-mode tracker in ID card format with embedded sensors, suited for tracking, zone notification and monitoring of workplace safety and security, the Abeeway Compact Tracker, a highly versatile multi-mode tracker, with embedded sensors, designed to resist harsh surroundings enabling you to perform seamless asset tracking and management in any industrial environment, and the Abeeway Micro Tracker, the ideal product for numerous tracking applications with a minimal size and long battery life.
Smart Manufacturing
Worker safety and operational efficiency are two fundamentals when it comes to smart manufacturing. Through devices like the Abeeway Industrial Tracker, designed to resist harsh surroundings, workflow can be controlled in real-time, fire, flood, smoke, and many other issues can be monitored, or anti-theft notifications can be set up.
In combination with the Quuppa platform McCool Controls can also achieve precise sub-metre accuracy of people and products to provide data for clients to increase efficiency, productivity and work flows.
The Abeeway Smart Badge and Compact Tracker are also frequent choices to use for related use cases, as all these solutions offer multiple operating modes, geofencing zone detection, edge computing for proximity detection and exposure assessment, predictive maintenance sensors, cloud connectivity, connection to BMS or SCADA, while being ATWZ rated, waterproof and have rechargeable batteries.
Smart Data Centers
Gain control of your data center assets in real time by introducing IoT solutions. The Abeeway Smart Badge, Compact Tracker and Micro Tracker, will allow you offer your employees a COVID-19 safe return to work by implementing access controls, density policy enforcement in common areas and proximity notifications.
These solutions also offer temperature and humidity monitoring, indoor and outdoor people tracking, anti-theft detection and many more options.