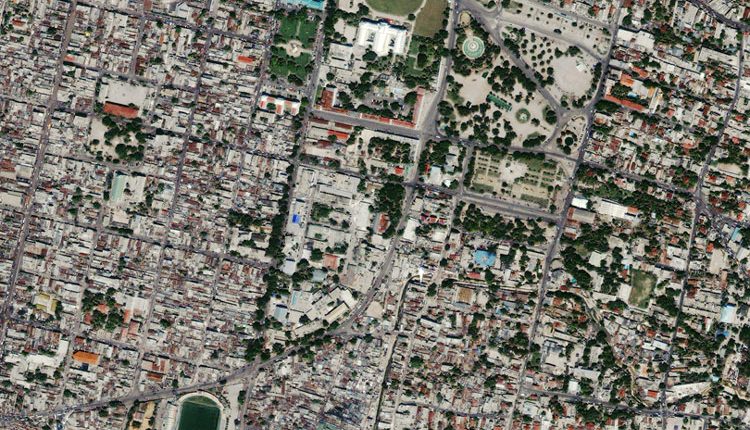 In recent years, tech giants including Google and Facebook have been rushing to snap up artificial intelligence and machine learning talent. Now, the UK's defense sector is looking to get in on the emerging market.
The country's Defence Science and Technology Laboratory (DSTL), an agency funded by the Ministry of Defence that produces scientific solutions for data and tech problems faced by the armed forces, is aiming to tap into machine learning talent.
To do this, DSTL has launched its first data science challenge. This is broken down into two tasks.
"Increasingly over the last few years, we've realised that actually, we've got some very clever stuff internally," Leo Borrett, a capability adviser at DSTL, tells WIRED. "But we're never going to solve all of MOD's problems if we just look internally".
The challenge is aimed at startups, recent graduates and others working in computer science and has an overall prize pot of £40,000 – with £20,000 allocated for the winners. Borrett says DSTL has decided to create the challenge based on its need to have technologies and partners that are able to "solve our exploitation of information to inform decision making"
The first task is based on classifying documents based on their topics. DSTL is publishing a dataset of news articles and text documents related to a humanitarian crisis. The aim for those taking part is to work out and define the themes in the documents.
The second task, which is arguably harder to crack, involves classifying vehicles in satellite images. A series of 100x100m satellite images have been made available and the challenge is to identify, with an automated system, the types of vehicles (e.g. saloons), how many there are and their colors.
It is the first time the DSTL has run its own data science competition. However, it has previously run an open source Kaggle challenge, which received more than 5,000 submissions.
Borrett says both of the challenges lend themselves to machine learning applications and he believes that much of the data that has been released will help those competing to refine their algorithms. Both datasets act as training data for automated processing.
The DSTL adviser continues to say that going forward one of the biggest challenges for his own teams and the Ministry of Defence is to turn the large amounts of data it collects – whether this is from public or private sources – into structured data. At present, he says, much of the data used is messy and sorting it into usable formats can be difficult.
The challenges will also provide a chance to prove to military officials that automated systems for data analysis can be trusted.
"I don't necessarily think technology is one of the problems," Barrett says, "but actually the cultural aspects of human acceptance of those automated capabilities is a much harder challenge.
"So by demonstrating their accuracy and their robustness and the application of different data sets, we will increase that cultural acceptance."