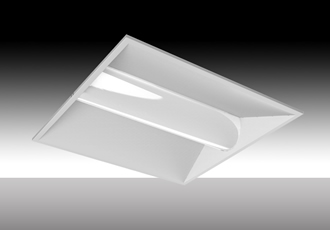 MaxLite introduces new design for ArcMAX Volumetric LED Panels
Building on its signature blend of performance, affordability and design, MaxLite introduces the single basket ArcMAX Volumetric Panel as an LED alternative to fluorescent troffers in new or remodel construction.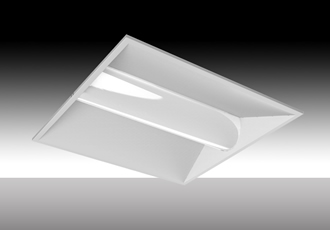 With its architectural appearance, high efficacy and long life, the ArcMAX is ideal for lighting offices, schools, hospitals and retail locations. Listed by DesignLights Consortium (DLC) and eligible for utility rebates, the ArcMAX is available in 2×2 or 2×4 lay-in panels, with outputs ranging from 3000 to 4500 lumens. The dimmable panels are available in 3500K, 4100K and 5000K color temperatures to suit a variety of commercial lighting applications, including damp locations. Depending on the lumen package, the ArcMAX achieves efficacies of up to 100 lumens per watt.
"We updated the look of the ArcMAX in response to a market preference for a single basket design," said Product Manager Ramesh Raghavan. "The new design is not only more upscale in appearance, it also offers improvements in efficiency at a price point lower than its predecessor, providing tremendous value for specifiers and cost-conscious facility managers looking to convert their lighting systems to LED."
The ArcMAX features a high performance optic system that delivers voluminous light evenly from ceiling to floor, providing ample general and task illumination with minimal glare and excellent color rendering. The clean aesthetic of the ArcMAX integrates easily into commercial interiors, and the panels are designed to install with minimal interruption to the ceiling plane. The LED panels may be mounted and wired in continuous rows, with fixtures of the same sizes capable of being linked together. With a 50,000-hour life, the ArcMAX is built to last twice as long as traditional fluorescent fixtures while consuming a third less energy, providing facilities with significant operational savings.
The ArcMAX is backed by MaxLite's five-year limited warranty and lifetime product support.